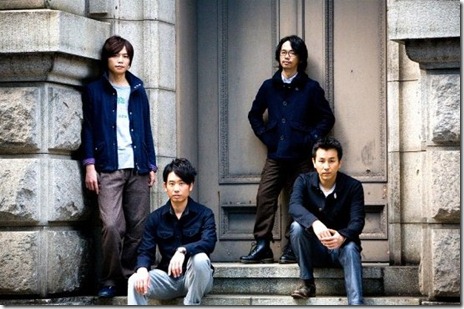 ASIAN KUNG-FU GENERATION has titled their new single – "Marching Band" – and its set to be released on November 30th.
The single's title track will be used in CM for "High School Courses – Shinkenzemi" campaign being carried out in support of "Project Oath Attack" to encourage high school students. The campaign is in its 4th year and has been previously supported by YUI, Galileo Galilei, and Ayaka.
In addition, ASIAN KUNG-FU GENERATION announced they will release their first "Best" album (untitled)  in January 2012.
The band also released concert dates:
– February 22nd & 23rd Nippon Budokan (Tokyo)
– February 26th Osaka Castle Hall (Osaka)
Source: natalie