December 20, 2011
-
toyNN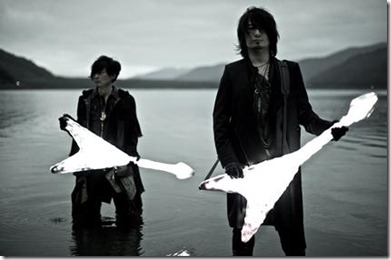 BOOM BOOM SATELLITES live performance from the Ebisu LIQUIDROOM on December 28th 7:30pm will be streamed through Nico Nico Live. The premium live "FRONT CHAPTER" performance is in celebration of BOOM BOOM SATELLITIES' 15 anniversary and tickets to the less than 1000 seat venue sold out instantly. Because of this the band decided stream the live event, a first for them, on Nico Nico Live. Details for the event follows,
Nico Nico Live BOOM BOOM SATELLITES live "FRONT CHAPTER" exclusive live (ID Program: lv74838890)
December 28th starting 5:30pm Nico Nico Live will stream a set of the band's music videos leading up to the live performance at 7:30pm.
http://live.nicovideo.jp/watch/lv74838890
1. Dive For You
2. Moment I Count
3. KICK IT OUT
4. GIRL
5. PILL
6. EASY ACTION
7. WHAT GOES ROUND COMES AROUND
8. INTERGALACTIC
9. BACK ON MY FEET
10. DRAIN
Source: natalie & Nico Nico Live
BOOM BOOM SATELLITES