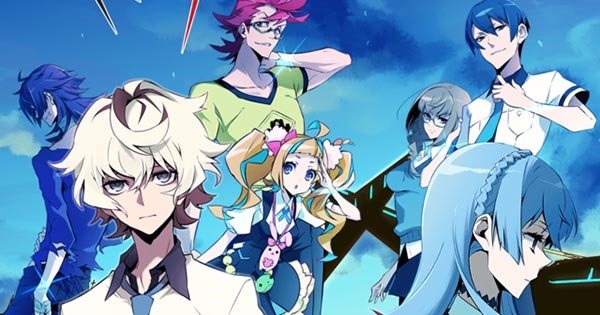 BOOM BOOM SATELLITES provides the opening theme song LAY YOUR HANDS ON ME  for upcoming anime Kiznaiver (キズナイーバー) from Studio TRIGGER. No announcements yet a release but the song is previewed in new anime trailer.
~ single announced, PV revealed ~
Group BOOM BOOM SATELLITES last released 9th original album SHINE LIKE A BILLION SUNS on February 4th 2015. It includes song BACK IN BLACK with tie-up as opening theme for another studio TRIGGER anime Ninja Slayer.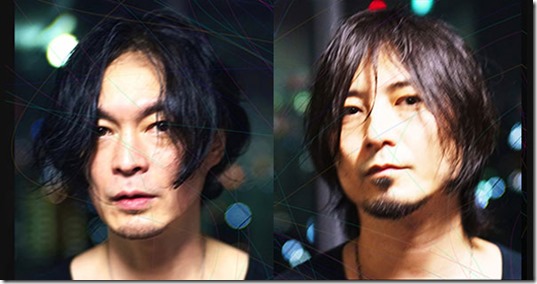 Original anime Kiznaiver (キズナイーバー) from Studio TRIGGER with original character designs by Miwa Shirow (illustrator for supercell). In the story "The Kizuna" is an incomplete system with ideals for world peace that connects people (Kiznaiver) through the wounds they receive. One day high school student Katsuhira learns he's been selected as a Kiznaiver.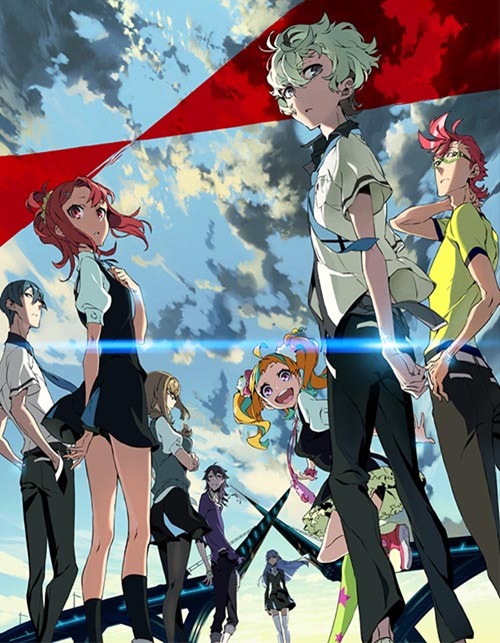 The anime starts April 9th 2016 on Tokyo MX in Japan and Crunchyroll streams. Check our Crunchyroll updates page for all the latest anime episodes or hit the link for Kiznaiver for episodes and related stories.
Dojin Unit Sangatsu no Phantasia (三月のパンタシア) provides ending theme Hajimari no Sokudo (はじまりの速度).
No announcements yet for releases on either the opening theme or ending theme songs. New anime preview features both theme songs,
Limited [CD+CD] (¥3500)


Regular [CD] (¥3000)


[CD1]
1. SHINE
2. ONLY BLOOD
3. COMPLICATED
4. A HUNDRED SUNS
5. VANISHING
6. BACK IN BLACK
7. THE MOTH (ATTRACTED TO THE FLAME)
8. BLIND BIRD
9. OVERCOME
10. STAIN
11. EMERGENCE 
[CD2]
1. Sampling Date Disc A HUNDRED SUNS -STEM-
[CD]
1. SHINE
2. ONLY BLOOD
3. COMPLICATED
4. A HUNDRED SUNS
5. VANISHING
6. BACK IN BLACK
7. THE MOTH (ATTRACTED TO THE FLAME)
8. BLIND BIRD
9. OVERCOME
10. STAIN
11. EMERGENCE
BOOM BOOM SATELLITES Official website
Sangatsu no Phantasia official twitter