September 17, 2011
-
toyNN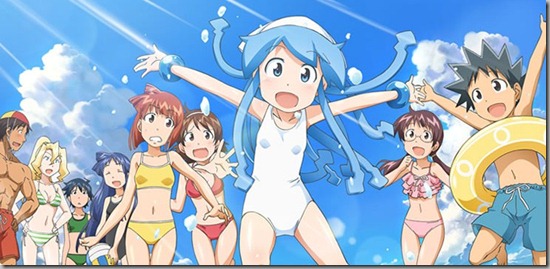 Set for an October 26th release Sphere's new single "High Powered," will power the opening theme for the second season of anime Squid Girl or Shinryaku!? Ika Musume. Sphere made the announcement from their "Athletic Harmonies -Dangerous Stage-" event on Saturday.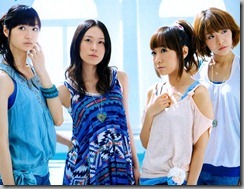 The four seiyuu super team that forms Sphere – Aki Toyosaki, Ayahi Takagaki, Haruka Tomatsu, Minako Kotobuki – unlike in other anime Sphere performed the opening or ending themes do no appear to have any voice rolls among the primary or secondary recurring characters.
Also announced via the official Twitter account for the anime that the voice of Ika Musume (Squid Girl) herself, Hisako Kanemoto, will sing the ending theme song.
Shinryaku!? Ika Musume is the second season of Ika Musume based on Masahiro Anbe's manga. The anime follows the story of Squid Girl, who comes out of the sea to make humanity pay for polluting the ocean. However, her plans are quickly side-tracked after damaging the beach restaurant owned by two pushy girls who force her to work at a restaurant to cover the damages.
The first season of Squid Girl can be seen on Crunchyroll now and it is speculated that they will also carry this upcoming second season.
Source: Anime News Network