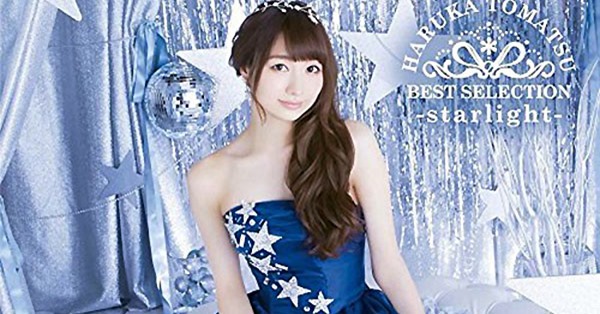 Haruka Tomatsu (戸松遥) revealed more details for greatest hits albums BEST SELECTION -sunshine- and BEST SELECTION -starlight-. The pair of albums each include 15 songs selected via fan voting plus a different new song. Albums BEST SELECTION -sunshine- and BEST SELECTION -starlight- release simultaneously on June 15th 2016.
~ PV revealed ~
Voice actor Haruka Tomatsu (26) released her first major label single naissance September 3rd 2008 with tie-up as ending theme for TV drama Koko wa Gurin uddo ~ Seishun Danshi ryo Nisshi ~. Starting with her 2nd single many of her singles have anime tie-ups in which she voices a main character including 14th single courage – OP2 anime Sword Art Online season 2 (SAO II).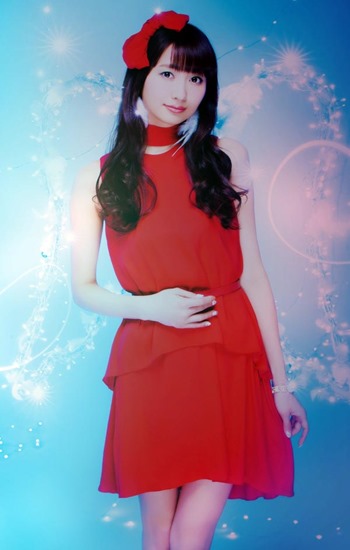 Fans voted in most of her singles plus selected album songs and other limited release tracks for inclusion on her greatest hits albums. Singles not include are her 11th PACHI PACHI PARTY, 13th Fantastic Soda!!, 15th STEP A GO! GO!, and most recent 16th single  Cinderella☆Symphony (2016.02.17).
Haruka Tomatsu is also a member of popular unit Sphere with other voice actors Minako Kotobuki, Aki Toyosaki, and Ayahi Takagaki.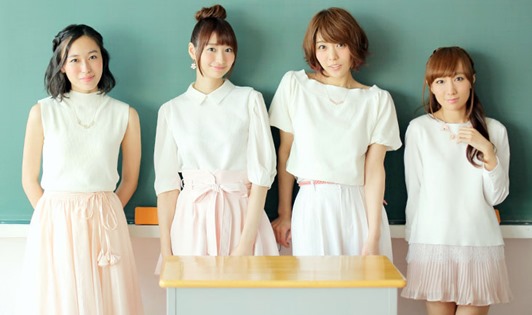 They recently released collaboration single Ippun Ichibyo Kimi to Boku no as HoneyWorks meets Sphere. The single has tie-up as ending theme for anime movie Zutto Mae Kara Suki Deshita: Kokuhaku Jikko Iinkai based on artist unit HoneyWorks vocaloid music. Plus Haruka Tomatsu voices lead character Enomoto Natsuki and Aki Toyosaki voices supporting character Aida Mio in the anime movie.
The BEST SELECTION albums both come on two editions. Each Limited edition includes DVD with music video of the new album song. First Press versions add application flyer (details to be announced).
Select stores offer bonus photo with either edition of both albums (animate, Gamers, Sofmap, Tower Records, HMV, Toranoana). Plus same stores (and select others) offer clear-file bonus when purchasing both albums at same store.
Haruka Tomatsu – BEST SELECTION -sunshine- release date June 15th 2016
Limited [CD+DVD] (¥3241)


Regular [CD] (¥2778)


[CD]
1 Issai Gassai
2 Love♡Roller Coaster
3 RUN
4 Hoshi no Stage
5 Nagisa no SHOOTING STAR (6th sgl)
6 Counter Attack
7 ♪Make Up Sweet Girl☆
8 Oh My God❤ (8th sgl)
9 Fan Fun Parade
10 Girls, Be Ambitious. (5th sgl)
11 Ashita-iro Himawari
12 Koi Wouchinuke
13 motto☆Hade ni ne! (2nd sgl)
14 courage (14th sgl)
15 Q&A Recital! (10th sgl)
16 BIG WAVE (new song)

[DVD]
1 BIG WAVE (music video)

[CD]
1 Issai Gassai
2 Love♡Roller Coaster
3 RUN
4 Hoshi no Stage
5 Nagisa no SHOOTING STAR
6 Counter Attack
7 ♪Make Up Sweet Girl☆
8 Oh My God❤
9 Fan Fun Parade
10 Girls, Be Ambitious.
11 Ashita-iro Himawari
12 Koi Wouchinuke
13 motto☆Hade ni ne!
14 courage
15 Q&A Recital!
16 BIG WAVE (new song)
Haruka Tomatsu – BEST SELECTION -starlight- release date June 15th 2016
Limited [CD+DVD] (¥3241)


Regular [CD] (¥2778)


[CD]
1 In Our Hands
2 Tomorrow
3 Musuhi no Toki (3rd sgl)
4 STAGE
5 Yasashiki Hibi
6 Separate Ways
7 Ma Ri Ra Re Ru Ra
8 Koi no Uta (4th sgl)
9 Circle
10 Nanairo Michi Shirube
11 naissance (1st sgl)
12 Baby Baby Love (7th sgl)
13 Donut
14 Hikari Gift (12th sgl) 
15 Yume Sekai (9th sgl)
16 bookmark (new song)

[DVD]
1 bookmark (music video)

[CD]
1 In Our Hands
2 Tomorrow
3 Musuhi no Toki
4 STAGE
5 Yasashiki Hibi
6 Separate Ways
7 Ma Ri Ra Re Ru Ra
8 Koi no Uta
9 Circle
10 Nanairo Michi Shirube
11 naissance
12 Baby Baby Love
13 Donut
14 Hikari Gift
15 Yume Sekai
16 bookmark (new song)
Haruka Tomatsu Official website
Sphere Official website (Planet Sphere)