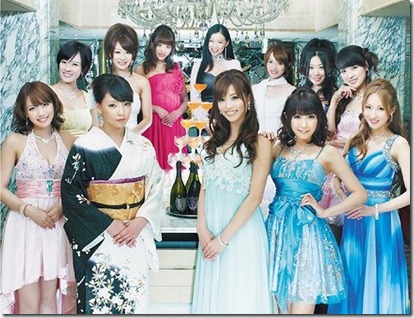 SDN48 will release their next single on December 28th. This will be the AKB48 sister group's 4th single and one of their last perhaps as it was previously announced the group will graduate all members in March 2012. 
The new single will come in two editions, type A and B covers, both with DVD of videos for the title song and accompanying track (different on each type). More details when they are released
The concept for SND48 or Saturday Night 48 is more adult idols that would perform each Saturday at 10pm for an 18+ crowd. The group would shun the usual idol uniforms for more individual and sexy outfits. Some of the older AKB48 members were moved into SDN48.
Source: Tower Records jp via tokyohive
Image © UNIVERSAL-MUSIC : SDN48 single "Min Min Min" type B