September 9, 2011
-
toyNN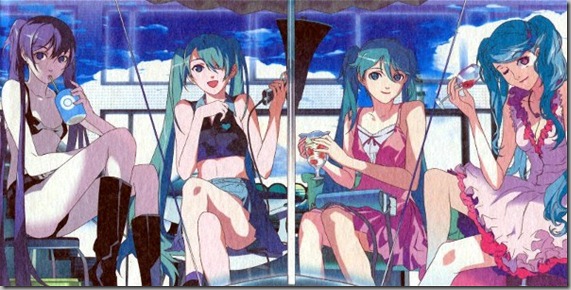 The musical group supercell headed by ryo (composer) and redjuice (graphics), announced on Friday that Koeda, a 15-year-old vocalist from Fukuoka City, will be the new guest vocalist on the group's still untitled third album. Auditions were held from May 25 to June 19 for a new singer – supercell has used singer nagi after making their initial splash using the synthesized voice of virtual idol Hatsune Miku on such hits as "Black Rock Shooter", "Melt", and "The World is Mine".
supercell will be heavily involved in the music production for anime Guilty Crown that will air on Fuji TV's Fall Noitamina block starting October 13th. The opening theme, "My Dearest," by supercell will use Koeda on vocals. A promotional video with the song is streaming on the official Guilty Crown website.
Another female vocalist, 17-year old chelly, will perform supercell's insert songs for character Inori Yuzurina in Guilty Crown. Completing their work on Guilty Crown, supercell will also provide the ending song "Departures ~Anata ni Okuru Ai no Uta~" which will also use chelly on vocals.
Source: ANN, supercell's official blog
Official website: supercell, Guilt Crown