November 26, 2011
-
toyNN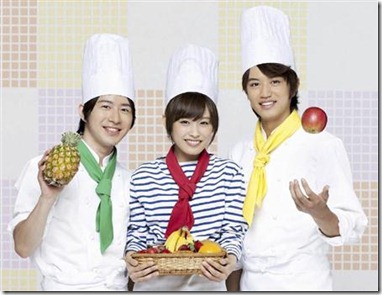 Takahashi Ai the former leader of Morning Musume is going to be starring in her first true play when she takes on the lead role in "La Patisserie." More details follow,
Joining Takahashi will be Inoue Masahiro (Kamen Rider Decade) as Takahashi's character's love interest, Murai Ryota, and Sakai Miki. The play is scheduled to run at Ikebukuro Sunshine Theater from March 3rd to 11th.
The story is set at a confectionery where Takahashi is an apprentice patissier who meets and falls in love with another patissier (Inoue) who has lost his memories.
Takahashi's commented, "I am working very hard to show a new Takahashi Ai."
Source: sanspo