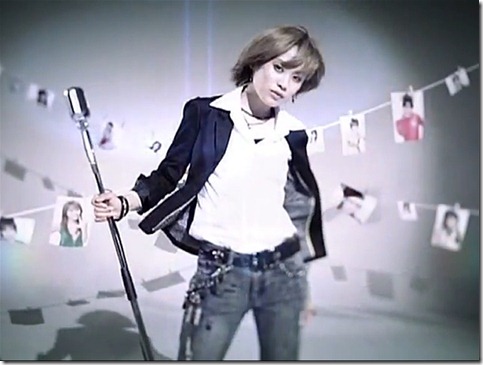 Takahashi Ai's full music video of "Jishin motte Yume wo motte Tobitatsu Kara" which is part the "Petit Best 12 DVD" released back on December 7th 2011 has been posted on the Morning Musume official YouTube channel. The "Petit Best 12" features Hello!Project groups and members on 16 music videos. Takahashi's video and track list follow,
Jishin motte Yume wo motte Tobitatsu Kara/ TAKAHASHI AI
Petit Best 12 DVD (¥3200) December 7th 2011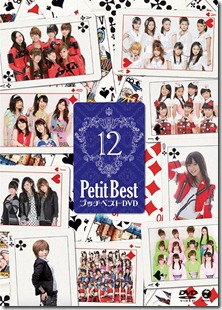 [DVD]
1. Busu ni Naranai Tetsugaku/ HELLO! PROJECT MOBEKIMASU
2. Makeruna Wasshoi!/ BEKIMASU
3. Maji Desuka Suka!/ MORNING MUSUME
4. Only You/ MORNING MUSUME
5. Jishin motte Yume wo motte Tobitatsu Kara/ Takahashi Ai
6. Heroine ni Narouka!/ BERRYZ KOBO
7. Ai no Dangan/ BERRYZ KOBO
8. Kiss Me Aishiteru/ C-ute
9. Momooiro Sparkling/ C-ute
10. Amazuppai Haru ni Sakura Saku/ BERRYZ KOBO * C-ute
11. Seishun no Serenade/ Mano Erina
12. My Days For You/ Mano Erina
13. HORT CUT/ S/mileage
14. Tachia Girl/ S/mileage
15. Zassou no Uta/ Buono!
16. JUICY HE@RT/ Buono!
Morning Musume has nearly changed completely back to a very young idol group as all of the good and interesting veterans are being graduated over the past 2 years. Gone are favorite Kamei Eri, Takahashi Ai, and most recently Niigaki Risa – Morning Musume just isn't the same with these long time members and leaders leaving. Hopefully for H!P they will find their winning formula once again – time will tell.
Source: CD Japan & Morning Musume Youtube Channel