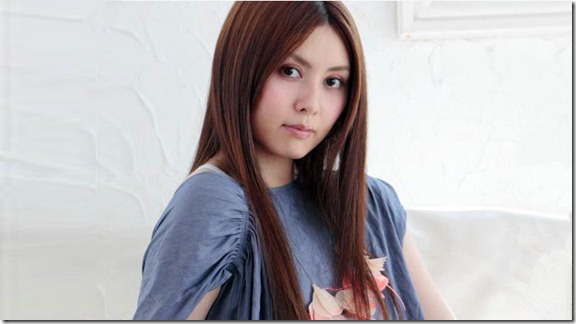 Annabel has announced her first album since she launched her solo career three years ago. The new album isn't yet titled but will include her six previously released anime tie-up songs, game tie-up songs, and new song(s). It comes in two editions including a Limited with bonus DVD. The album is scheduled for release on November 28th – more early release details follow and pre-order link….
~ Album "miniscape" updated release details ~
Argentine born singer Annabel is well known for providing anime theme songs and before going solo Annabel and singer Nagi Yanagi formed the duo Binaria and between 2007-2011 they released several singles and albums
Annabel's previous releases with anime and game tie-ins that will be included on her first album,
– "Signal Graph" opening theme song for summer 2012 anime Koi to Senkyo to Chocolate (Love, Election, and Chocolate).
– "STEP AHEAD" (Koi to Senkyo to Chocolate PSP game theme)
– "Above your hand" (ED Sankarea)
– "anamnesis" (ED Another)
– "Akashi" (ED9 Katanagatari)
– "Light of Dawn" (ED The Book of Bantorra)
– "My heaven" (ED CANAAN)
The Limited edition will include a bonus DVD with music videos for "Signal Graph" and "Above your hand"
Release details are still early – title, cover jackets, and full track list will be announced so come on back to Comtrya Sugoi for updates.
Enjoy the full music videos for "Signal Graph" and "Above your hand" previously released by Lantis and included on the Limited edition below the release details.
Annabel – 1st album – release date November 28th 2012
Limited [CD+DVD] (¥3300)


Regular [CD] (¥3000)


[CD]
1. Signal Graph
2. STEP AHEAD
3. Above your hand
4. anamnesis
5. Akashi
6. Light of Dawn
7. My heaven
8-?. to be announced
[DVD]
1. Signal Graph (music video)
2. Above your hand (music video)
[CD]
1. Signal Graph
2. STEP AHEAD
3. Above your hand
4. anamnesis
5. Akashi
6. Light of Dawn
7. My heaven
8-?. to be announced