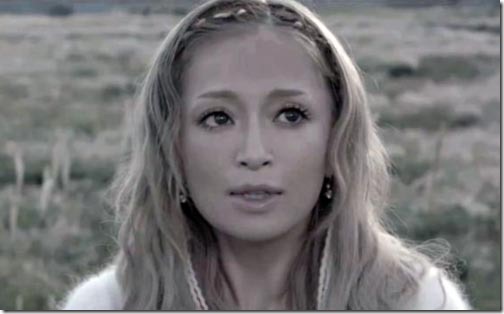 Ayumi Hamasaki has announced a new mini-album as the second part of her 5 consecutive month release schedule. The new mini-album isn't yet title but will come in two editions and each includes a serial-number that will be for a bonus for fans purchasing all 5 of these consecutive month releases. Ayu's new mini-album is scheduled to be in stores December 8th – read on for more details and pre-order link…
~ updated details "again" – here ~
As part of celebrating her 15th anniversary Ayumi Hamasaki plans to have 5 consecutive releases starting with the first mini-album "LOVE" which is scheduled for release on November 8th. The mini-album includes "Song 4 u" which will be featured as the theme song for game "Tales of Xillia 2". More details on this release – reported here.
The releases all lead up to the 15th anniversary of her debut on April 8th 2013. The consecutive month releases are scheduled to drop on the 8th day of each month which makes for releases on days other than the traditional Wednesday. No announcement yet on what she has planned for her anniversary date in April – could be a major venue live performance but nothing official.
As we wait for more release details enjoy the preview music video for "Song 4 u" below the early release information for the new mini-album.
Ayumi Hamasaki's 2nd mini-album of the 15th anniversary celebration release date December 8th 2012
Limited [CD+DVD] (¥2415)


Regular [CD] (¥1575)


[CD]
1. contents to be announced
[DVD]
1. content to be announced
[CD]
1. contents to be announced