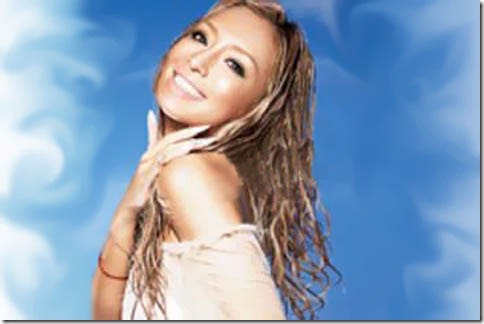 Ayumi Hamasaki announced a new greatest hits album "SUMMER BEST" a few days ago and has updated the track list and revealed the jacket covers. The release is packed with 24 of Ayumi's hits from 2002-2011 on 2 CD's plus one cover song and new song "You & Me" for a total of 26 tracks. The Limited edition adds a DVD with 24 live tracks and the music video for the new song. Add smoking hot jacket covers and this is one strong release from the queen of pop. The album is set to hit stores on August 8th – all the release details follow.
Ayumi Hamasaki last released her 13th album "Party Queen" on March 21st where it charted #2 on the Oricon weekly album charts. The pop-queen is busy this summer with stadium concerts – her "a-nation stadium fes. Charge > Go! Uida in Zeri" and "Arena Tour 2012 ~HOTEL Love songs~" have performances through June to October. More details are Ayumi's official website (linked below).
Greatest hits compilation album "SUMMER BEST" comes in two editions, both have same 2 CDs with 26 tracks (order of tracks is tentative):
– Limited with bonus DVD that contains 24 tracks of live footage from a-nation tours 2002-2011 plus music video for new song "You & Me".
– Regular CD-only
First Press versions of both add a coded card for special event to be announced.
Ayumi Hamasaki – "SUMMER BEST" – release date August 8th 2012
Limited [CDx2 + DVD] (¥4410)


Regular [CDx2] (¥3360)


[CD1]

1. BLUE BIRD
2. July 1ST
3. glitter
4. Greatful days
5. Sunrise ~LOVE is ALL~
6. independent
7. Boys & Girls
8. evolution
9. INSPIRE
10. UNITE!
11. AUDIENCE
12. NEXT LEVEL
13. Happening Here

[CD2]
1. HANABI
2. Sunset ~LOVE is ALL~
3. monochrome
4. fairyland
5. fated
6. HANABI ~episode II~
7. SEASONS
8. theme of a-nation'03
9. blossom
10. MOON
11. ANother song feat. URATA NAOYA
12. Far away
13. You & Me (new song)

[DVD]
1. BLUE BIRD
2. July 1st
3. glitter
4. Greatful days
5. Sunrise ~LOVE is ALL~
6. independent
7. Boys & Girls
8. evolution
9. INSPIRE
10. UNITE!
11. AUDIENCE
12. NEXT LEVEL
13. HANABI
14. Sunset ~LOVE is ALL~
15. monochrome
16. fairyland
17. fated
18. HANABI ~episode II~
19. SEASONS
20. theme of a-nation'03
21. blossom
22. MOON
23. ANother song feat. URATA NAOYA
24. Far away
25. You & Me (music video)

[CD1]

1. BLUE BIRD
2. July 1ST
3. glitter
4. Greatful days
5. Sunrise ~LOVE is ALL~
6. independent
7. Boys & Girls
8. evolution
9. INSPIRE
10. UNITE!
11. AUDIENCE
12. NEXT LEVEL
13. Happening Here

[CD2]
1. HANABI
2. Sunset ~LOVE is ALL~
3. monochrome
4. fairyland
5. fated
6. HANABI ~episode II~
7. SEASONS
8. theme of a-nation'03
9. blossom
10. MOON
11. ANother song feat. URATA NAOYA
12. Far away
13. You & Me (new song)