September 25, 2012
-
toyNN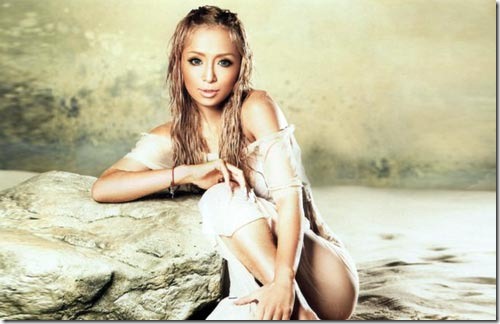 Pop queen Ayumi Hamasaki has announced a new mini-album "LOVE" that kicks off a 5-consecutive months of releases which lead up to her 15-anniversary in April 2013. The mini-album includes new song "Song 4 u" which will be featured as theme song for game "Tales of Xillia 2". Two additional new songs plus remixes push the number of tracks to 12. "LOVE" comes in three editions and hits stores November 8th – read on for more release details…
~ cover jackets revealed – here ~
Ayumi Hamasaki will have 5 consecutive releases leading up to her 15-anniversary of her debut on April 8th 2013. The releases will drop each month on the 8th which makes for releases on days other than the traditional Wednesday. No announcement yet on what she has planned for her anniversary date – speculation is it will be a major venue live performance.
Her new song "Song 4 u" was debuted a few days ago on September 23rd at the Tokyo Game Show 2012 held at Makuhari Messe and was greeted to enthusiastic cheers from "Tales of Xillia" fans. RPG Game "Tales of Xillia 2" is the 14th title in the Tales series of games and developed by Namco Bandai. The game will be released November 1st for Playstation 3.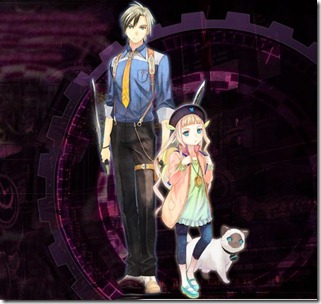 The latest preview trailer for "Tales of Xillia 2" that features "Song 4 u" follows at end of report.
Mini-album "LOVE" comes in three editions which all share the same CD track list,
– Limited with bonus DVD that includes music video and making-of footage for "Song 4 u" and music video for new song "Melody".
– Limited 'Tales of Xillia 2' themed version with cover jacket illustration from game. Comes with second jacket cover with game illustration and special code to download a game bonus. Version with bonuses only available until February 8th 2013.
– Regular CD-only.
Cover jackets and other possible bonuses will be announced – check back to Comtrya Sugoi for updates.
Ayumi Hamasaki – "LOVE" – release date November 8th 2012
Limited A [CD+DVD] (¥2300)


Limited 'Tales' [CD] (¥1500)


[CD]
1. Song 4 u
2. Melody
3. Missing
4. You & Me (Remo-con remix)
5. You & Me (Shinichi Osawa remix)
6. Song 4 u (Orchestra ver.)
7. Melody (remix)
8. Missing (remix)
9. Song 4 u (off vocal)
10. Melody (off vocal)
11. Missing (off vocal)
12. You & Me (off vocal)
[DVD]
1. Song 4 u (music video)
2. Melody (music video)
3. Song 4 u (off shoot)
[CD]
1. Song 4 u
2. Melody
3. Missing
4. You & Me (Remo-con remix)
5. You & Me (Shinichi Osawa remix)
6. Song 4 u (Orchestra ver.)
7. Melody (remix)
8. Missing (remix)
9. Song 4 u (off vocal)
10. Melody (off vocal)
11. Missing (off vocal)
12. You & Me (off vocal)
Regular [CD] (¥1500)


 
[CD]
1. Song 4 u
2. Melody
3. Missing
4. You & Me (Remo-con remix)
5. You & Me (Shinichi Osawa remix)
6. Song 4 u (Orchestra ver.)
7. Melody (remix)
8. Missing (remix)
9. Song 4 u (off vocal)
10. Melody (off vocal)
11. Missing (off vocal)
12. You & Me (off vocal)
 
Tales of Xillia 2 Official website