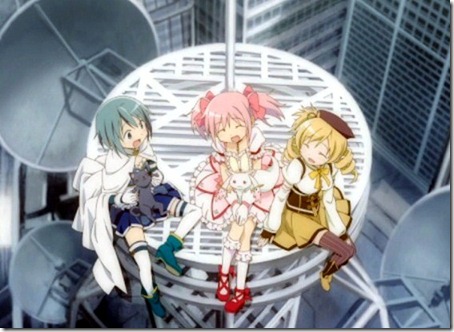 Crunchyroll with partner Aniplex will beginning streaming the popular anime series "Puella Magi Madoka Magica", episodes will air each Wednesday 10am starting February 15th. Aniplex USA has also begun releasing the anime series on DVD and Blu-ray starting February 14th with episodes 1-4. More info follows,
About Puella Magi Madoka Magica
Madoka Kaname has a loving family and best friends, laughs and cries from time to time…an eighth grader of Mitakihara middle school. One day, she had a very magical encounter. She doesn't know if it happened by chance or by fate yet but a fateful encounter that will change her destiny- This is a beginning of the new story of the magical witch girls.
Be sure to check out our Crunchyroll simulcast episode updates here at Comtrya Sugoi – up on the navigation or //www.comtrya.com/anime-simulcast-updates/ – list is updated hourly as new episodes for all streaming anime at Crunchyroll are aired.