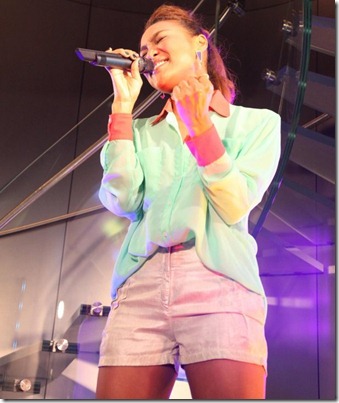 Crystal Kay held a mini-live event at the Apple Store Shibuya, Tokyo on February 29th to commemorate the digital release of her new single "Delicious na Kinyoubi / Haru Arashi". The single will be released on March 14th and digitally February 29th via iTunes in 51 countries. Video and release details for the single follow,
This is Crystal Kay's second release since moving record labels to Universal Music and more of a pop music sound. Her first single after the move "Superman" was well received and also available digitally via iTunes.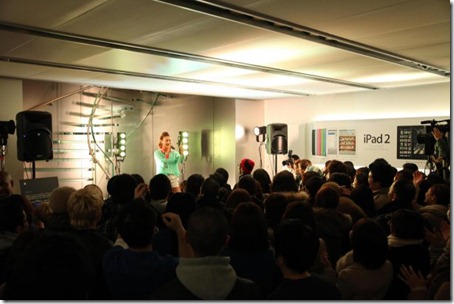 Crystal Kay performed 4 songs to a crowd of approximately 200 fans packed into the iTunes Store. She commented, "I'm sorry for not being in the iTunes Store until now. Thank you for distributing "Delicious na Kinyoubi / Haru Arashi" to the whole world".
Preview/CM video for Delicious na Kinyoubi below release details.
Crystal Kay – "Delicious na Kinyoubi / Haru Arashi" – release date March 14th 2012
Limited [CD+DVD] (¥1500)


Regular [CD] (¥1000))


[CD]
1. Delicious na Kinyoubi
2. Haru Arashi
3. Delicious na Kinyoubi (off vocal)
4. Haru Arashi (off vocal)
[DVD]
1. Delicious na Kinyoubi (music video)
2. Delicious na Kinyoubi (off shoot)
[CD]
1. Delicious na Kinyoubi
2. Haru Arashi
3. Delicious na Kinyoubi (off vocal)
4. Haru Arashi (off vocal)
Via: natalie