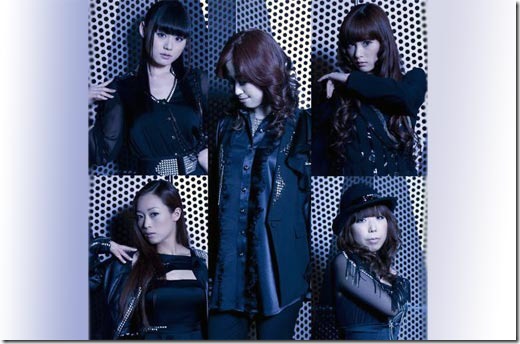 FictionJunction has a new single announced "Distance / eternal blue" and both songs have tie-ins making this a double A-side release. Its been a full year since the vocal project by composer Yuki Kajiura has released a single. The single comes in one CD-only edition and is scheduled for release on August 29th. More details follow..
~ updated release information – jump ~
Track "Distance" is featured as new ending theme for Mobile Suit Gundam SEED ~HD Remaster~ which as the name implies is a box-set re-release of the series on Blu-ray. Box-set 1 was released March 23rd and box-set 2 on June 22nd – both releases on Blu-ray include English subtitles – more release details are here.
The other track "eternal blue" is used as theme song for 2011 PSP game "Senritsu no Stratus".
Yuki Kajiura is an incredibly talented composer who has provided sound track music for anime since 1996. Just a few of note – Noir, Tsubasa Chronicle, Puella Magi Madoka Magica, Fate/Zero, and this Summer's Sword Art Online. Kajiura has also created several vocal groups, providing the music, creative talent, and a times also the vocals for See-Saw, Kalafina, and FictionJunction. Her bio is much larger than can be included here but additional accomplishments of note are the 10 musicals created by Kajiura.
FictionJunction with Yuki Kajiura made a live appearance at Anime Expo in Los Angeles June 29th – July 2nd 2012.
Upcoming live event "2012 Yuki Kajiura Live vol.9" is scheduled for 3 days in a row – August 31st, September 1st & 2nd at New National Theatre Hall, Tokyo. FictionJunction and perhaps Kalafina will be making appearances.
Report will be updated when the cover jacket is released so check back to Comtrya Sugoi.
Enjoy the music video for "stone cold" – FictionJunction's single from last year and opening theme for anime Sacred Seven – after the release details….
FictionJunction – "Distance / eternal blue" – release date August 29th 2012
Regular [CD] (¥1155)


 
[CD]
1. Distance
2. eternal blue
3. Distance (off vocal)
4. eternal blue (off vocal)