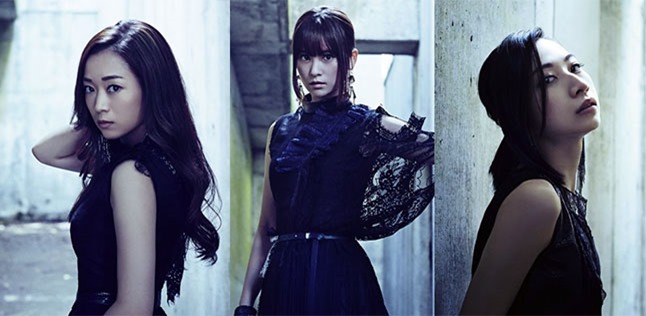 Kalafina revealed more details for new single blaze – jacket covers, full track list, bonus details and preview music video unveiled. Their 19th single has tie-up as ending theme for anime The Heroic Legend of Arslan (Arslan Senki Fujin Ranbu, アルスラーン戦記 風塵乱舞). Single blaze comes on four CD editions plus a special vinyl edition all release August 10th 2016.
Previously Kalafina provided ending theme #2 – One Light – for the first season of anime The Heroic Legend of Arslan. Eir Aoi (藍井エイル) provides the second season's opening theme Tsubasa (翼) and she provided the first season's ED #1 Lapis Lazuli.
Anime The Heroic Legend of Arslan (Arslan Senki, アルスラーン戦記) is adapted from manga by Arakawa Hiromu (orig. novels by Tanaka Yoshiki) and follows young prince Arslan. His kingdom of Pars is attacked and at the age of 14 Arslan endures his first battle only to see his father, the King, defeated. Now on the run Arslan embarks on a journey to reclaim what he has lost.
The new season of the anime is planned for 8 episodes and started July 3rd 2016 on MBS and TBS TV in Japan. Provider Funimation.com again simulcasts.
Single blaze comes on five editions. Limited Pressing and special vinyl edition both have anime themed illustrated jacket cover and bonus coupling track. First Press versions add bonus postcards – availability and artist image varies by store (click to enlarge),
Preview music video and anime preview videos after the release details.
Kalafina – blaze – release date August 10th 2016
Limited A [CD+DVD] (¥1389)


Limited B [CD+BD] (¥1574)


[CD]
1. blaze
2. Natsu no Asa (夏の朝)
3. blaze (off vocal)
4. Natsu no Asa (off vocal)

[DVD]
1. blaze (music video)

[CD]
1. blaze
2. Natsu no Asa (夏の朝)
3. blaze (off vocal)
4. Natsu no Asa (off vocal)

[BD]
1. blaze (music video)

Limited Pressing "Anime" [CD+DVD] (¥1389)


Regular [CD] (¥1204)


[CD]
1. blaze
2. Natsu no Asa (夏の朝)
3. blaze (off vocal)
4. Natsu no Asa (off vocal)
5. blaze TV-size)

[DVD]
1. ending animation (textless)

[CD]
1. blaze
2. Natsu no Asa (夏の朝)
3. blaze (off vocal)
4. Natsu no Asa (off vocal)
Limited Vinyl (¥1389)


 
[CD]
1. blaze
2. Natsu no Asa (夏の朝)
3. blaze (off vocal)
4. Natsu no Asa (off vocal)
5. blaze (TV-size)