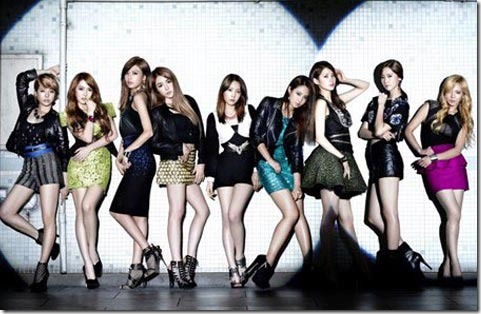 Girls Generation has delayed the release of their new Japanese single "FLOWER POWER" by one week due to reported production issues. This is the group's 3rd single of 2012 and is an original Japanese song plus it includes a coupling track "BEEP BEEP" that also is a new Japanese song. "FLOWER POWER" comes on one Regular CD-only edition that is re-scheduled for release on November 21st. Read on for updated track list and more details…
~ music videos exposed – here ~
The girls have also announced their second Japanese album "GIRLS GENERATION II ~Girls & Peace~" which includes their 2012 singles "PAPARAZZI", "Oh!", and this new single "FLOWER POWER" (coupling track "BEEP BEEP" won't be included). The new album is still scheduled for November 28th and comes in three editions including a Limited edition with loads of bonuses – more details reported here.
The girls recently released their 2nd single of 2012 "Oh!" (more details) and a singles video compilation "GIRLS GENERATION COMPLETE VIDEO COLLECTION" on DVD and Blu-ray – both releases hit stores on September 26th. Fans showed their support and gave SNSD a #1 single on the Oricon weekly singles charts with over 66,000 copies sold! The video compilation was also snapped up by fans and it too charted #1 on the DVD release chart.
New single "FLOWER POWER" comes in one CD-only edition that includes a digest medley of song on the upcoming album, special tall case, and a 20-page photo book. First Press version adds a poster.
Track list is official now but the cover jacket and bonuses are tentative and subject to change – come back to Comtrya Sugoi for updates.
Girls Generation (SNSD) – "FLOWER POWER" – release date November 14th 2012 November 21st 2012
Regular [CD] (¥1575)


 
[CD]
1. FLOWER POWER
2. BEEP BEEP
3. Girls' Generation II Smash-Up
 
Girls Generation at Universal Music Japan
Girls Generation Facebook page