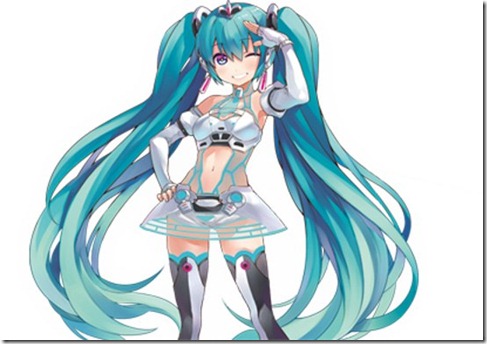 Hatsune Miku featured compilation album "GT Project Theme Song Collection 2012" of songs selected in the contest for the team's theme song to be used during the 2011-2012 racing season for the team and SUPER GT300 car sponsored by GOODSMILE RACING.  The album includes the winning main theme song "Road to Smile" plus 7 other songs for 8 total tracks. It will be available in a single CD-only edition and is due out July 18th. More details follow,
The BMW Z4 GT3 sponsored by GOODSMILE RACING was crowned champion of the SUPER GT300 class this past season.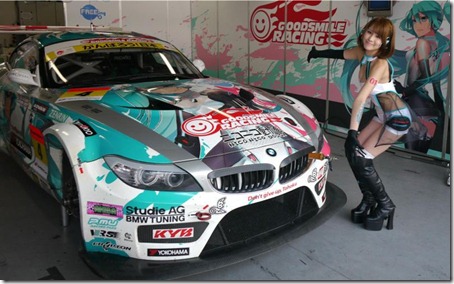 The album is a compilation of 7 songs making the final cut during the contest plus the winning entry. Check out the NicoNico video for the winning entry "Road to Smile" – (may take some time to load…).
GOODSMILE RACING Theme Song 2012: Road to Smile(PV)
GOODSMILE RACING also released a Hatsune Miku Racing version figure – check her out below too.
Hatsune Miku – "GT Project Theme Song Collection 2012" – release date July 18th 2012
Regular [CD] (¥1995)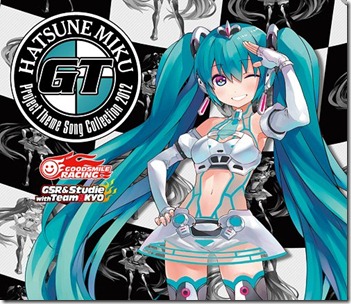 [CD]
1. Road to Smile
2. Mictory!
3. Victorious Wind
4. START!!
5. The distance to glory
6. WILD SPEED
7. ExPLODes
8. monochrome flower complex
Hatsune Miku Racing version figure (¥8360)