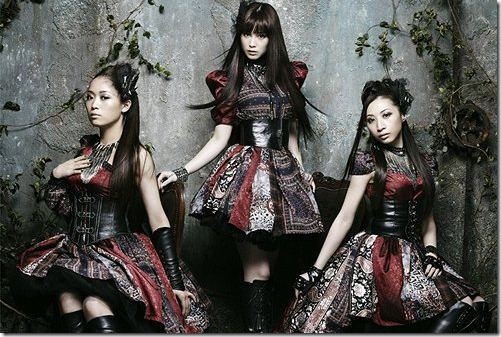 ~ Updated release details here ~
Kalafina has just announced a new single "moonfesta ~ムーンフェスタ~", their second of 2012 and 11th overall. The single has a featured tie-in with NHK TV music program "Minna no Uta" and is set for release on July 18th. There will be three editions available including a Limited with bonus Blu-ray. More early release details follow,
Kalafina's first single this year, "to the beginning" released a month ago on April 18th and is featured as the opening theme for the second season of anime Fate/Zero (streaming now on Cruchyroll).
Since forming in 2007 Kalafina has contributed several anime opening and ending theme songs, such as Black Butler II "Kagayaku Sora no Sijima ni wa", So-Ra-No-Wo-To "Hikari no Senritsu", and Puella Magi Madoka "Magia".
The new single will be offered in three editions:
– Limited type-A with bonus DVD that includes music video for title track. Bonus CD track with TV size version of "moonfesta". Application card for event.
– Limited type-B with bonus Blu-ray with music video for title track and TV program Minna no Uta version of the music video. Track list similar to type-A. Application card for event.
– Regular CD-only. First Press version adds application card for event.
Release details are early and subject to change so check back to Comtrya Sugoi for updates.
Kalafina – "moonfesta ~ムーンフェスタ~" – release date July 18th 2012
Limited A [CD+DVD] (¥1500)


Limited B [CD+BD] (¥1700)


[CD]
1. moonfesta ~ムーンフェスタ~
2. Yane no Mukou ni
3. moonfesta (TV size)
4. moonfesta (off vocal)
[DVD]
1. moonfesta (music video)
[CD]
1. moonfesta ~ムーンフェスタ~
2. Yane no Mukou ni
3. moonfesta (TV size)
4. moonfesta (off vocal)
[DVD]
1. moonfesta (music video)
2. moonfesta (Minna no Uta ver.)
Regular [CD] (¥1200)


[CD]
1. moonfesta ~ムーンフェスタ~
2. Yane no Mukou ni
4. moonfesta (off vocal)