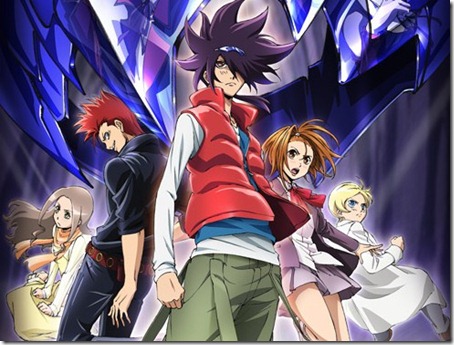 Mysterious bilingual singer "nano" along with Nishibe Makoto (arrangement) and Darvish-P (composer) who make up the unit "nanovish" have their first single "Now or Never". The single is set for release on May 23rd and is currently featured as the second opening theme for anime Phi Brain: Kami no Puzzle (Puzzle of God) which just started is second season April 8th. More details on this single follow,
The Darvish-P has been better known for producing VOCALOID songs in posted on YouTube & Nico Nico Douga. Not much has been revealed about this unit and the singer nano, we'll post updates as we come across them.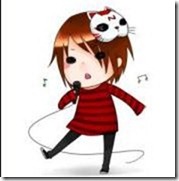 Phi Brain: Kami no Puzzle anime is produced by Sunrise and started its second 25 episode run on April 8th. The story centers around a group of puzzle solving genius High School students lead by Daimon Kaito. In season one they were guided to finding and solve the Puzzle of God by the POG lead by Kaito's childhood friend Rook and the mysterious Orpheus. Now in season two they now are tested and battle the Order of Orpheus in life or death puzzles.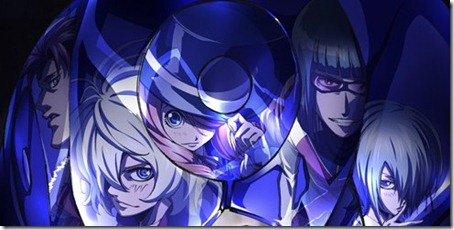 The first season of 25 episodes can be viewed at The Anime Network (TAN) and TAN plus Crunchyroll have the second season with episodes available for streaming hours after airing in Japan. Check out our Crunchyroll simulcast updates page for all the newest episodes.
*Update 4/13 – the first episode of Phi Brain season 2 was pulled from Crunchyroll for undisclosed reasons – hopefully they will sort it out and get the episodes for this anime streamed.
The single will come in a single Regular CD-only edition – First Press bonus adds a secret card.
nano – "Now or Never ~ Opening theme Phi Brain: Kami no Puzzle 2nd Season" – release date May 23rd 2012
Regular [CD] (¥1100)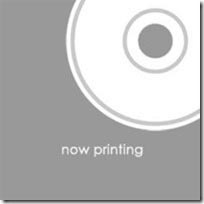 [CD]
1. Now or Never
2. Destiny ~Juuni Kai me no Kiseki~
3. Now or Never (off vocal)
4. Destiny ~Juuni Kai me no Kiseki~ (off vocal)