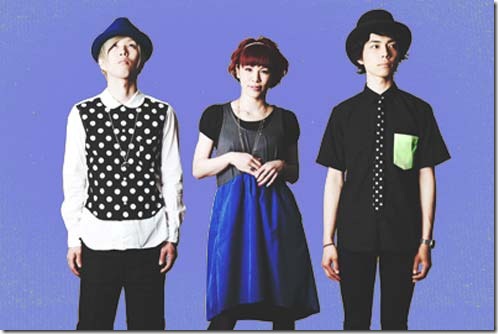 ~ Video song preview exposed – jump ~
nano.RIPE has updated the details for their new single "Real World" which is featured as the opening theme for summer anime Jinrui wa Suitai Shimashita (Decline of Mankind). The full track list and jacket covers have been revealed on their 8th single due out July 25th. The band also announced live tour dates and they will be appearing on NicoNico Live stream for free on June 30th. More information on the single, tour dates, and new preview for the anime follows.
Previously reported here are the early release details and information on the anime tie-in with a preview video.
nano.RIPE will have a mini-live acoustic music set streamed live on NicoNico Live June 30th 10pm JST – sign up and login to register for the event – http://live.nicovideo.jp/gate/lv96865315
The group also announced their "nano.RIPE Tour 2012 ~Loophole no Mukougawa~"
– July 7th 5:30pm BLAZE Shinjuku
– July 13th 6:30pm AZ Kanazawa
– July 14th 5:30pm DROP Osaka
– July 16th 5:30pm ell.SIZE Nagoya
Their new single "Real World" will come in two editions:
– Limited with bonus DVD includes music video for title track. Bonus acoustic track.
– Regular CD-only includes bonus acoustic track (differs from Limited)
The anime Jinrui wa Suitai Shimashita (Jintai) is set in the distant future after several centuries of the slow decline of mankind. The realm of 'fairies', tiny little creatures of high intelligence, have taken over Earth and they live among the humans. How well they all get along is the job of the story's main heroine Watashi.The anime begins airing in Japan on July 1st on tvk and July 2nd on Tokyo MX – not known yet if the anime will stream outside of Japan.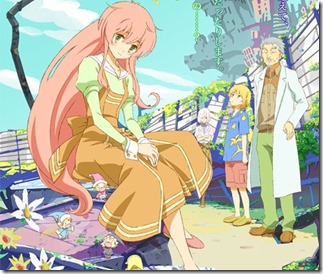 Newest preview video (#3) for anime follows below the new single release details…
Note: Regular edition jacket cover may be updated….
nano.RIPE – "Real World" – release date July 25th 2012
Limited [CD+DVD] (¥1500)


Regular [CD] (¥1200)


[CD]
1. Real World
2. Ad Balloon
3. Moratorium
4. Omokage Warp (Acoustic)
[DVD]
1. Real World (music video)
[CD]
1. Real World
2. Ad Balloon
3. Moratorium
4. Patricia (Acoustic)
Jinrui wa Suitai Shimashita (The Decline of Mankind) – begins July 1st
Jinrui wa Suitai Shimashita Official website