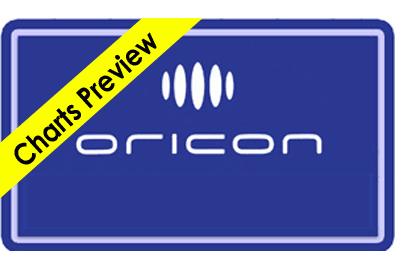 CNBLUE hits 2012 with their first single release "Where are you" and will top the singles charts with about 60,000 sold. On the album charts and perhaps marking that her come back is complete ayaka with her first album after a 2-year haitus, "The beginning" ranked #1 every day last week with a total of over 100,000 sold.
Read on for the rest of the projected top singles and albums,
Singles chart preview for January 30th – February 5th 2012
With CNBLUE in the top spot on the singles its not so clear who the #2 and #3 will go to – ClariS and their 4th single "Naisho no Hanashi" featured as current ending theme song for anime Nisemonogatari and SKE48 with last week's #1 "Kataomoi Finally" will battle it out. The prediction will be ClariS in at #2 but we'll have to wait for the official Oricon numbers on February 8th.
Album chart preview January 30th – February 5th 2012
On the album side the long awaited release from ayaka "The beginning" is solidly in the #1 spot. The #2 spot sees YUKI and her album "POWERS OF TEN" with close to 70,000 sold. "POWERS OF TEN" has gathered up YUKI's 23 previously released singles and 4 new songs and stuff them all into one 27 track album. Landing in the #3 spot will be long time alternative rock group Spitz and their album "Orutana" with over 45,000 sold. "Orutana" is Spitz's first release is over a year and includes mostly rare tracks and covers, along with 3 new songs.
Check back on the 8th to Comtrya Sugoi for the official Oricon top 10 singles and albums.
Source: Oricon daily rankings