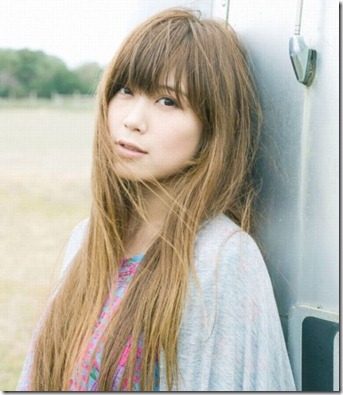 Singer ayaka is back now after over a 2-year hiatus due to illness with her 4th album "The beginning". The album marks the beginning of a new chapter for ayaka as she returns to the music scene. She has made numerous appearances to start this new chapter on the major year-end live performance music shows, including the "MUSIC STATION SUPER LIVE 2011" (12/23 and 'the' New Years' Eve show "Kohaku Uta Gassen". Details on the release and a music video follow,
"The beginning" will come in a Limited CD+DVD and Regular CD only editions. The Limited bonuses include a DVD with music and off-shoot video for "Hajimari no toki" (At the beginning) plus a photo booklet. Be sure to check out ayaka's amazing voice on the music video for "Hajimari no toki" exposed after the album release details below….
Also being released February 1st are 2 Limited edition re-releases (price dropped also) of ayaka's first two albums, "First Message" and "Singing to the Sky" and either will be only ¥2000.
ayaka – "The beginning" – February 1st 2012
Limited [CD+DVD] (¥3990)


Limited [CD+DVD] (¥3150)


[CD]
1. Hajimari no toki
2. Hello
3. Akai sora
4. The beginning
5. HIKARI
6. Sorayo onegai
7. Tsunagaru kokoro
8. THIS IS THE TIME
9. Soko made arutie iko yo
10. Egao no kyanbasu
11. Magic Mind
12. Kimi e
13. Yasahi ao

[DVD]
1. Hajimari no toki (music video)
2. Hajimari no toki (off shoot)

[Bonus]
1. Photo book

[CD]
1. Hajimari no toki
2. Hello
3. Akai sora
4. The beginning
5. HIKARI
6. Sorayo onegai
7. Tsunagaru kokoro
8. THIS IS THE TIME
9. Soko made arutie iko yo
10. Egao no kyanbasu
11. Magic Mind
12. Kimi e
13. Yasahi ao
ayaka – "Hajimari no toki" from album "The beginning" – release date February 1st 2012
Images and track information: CD Japan