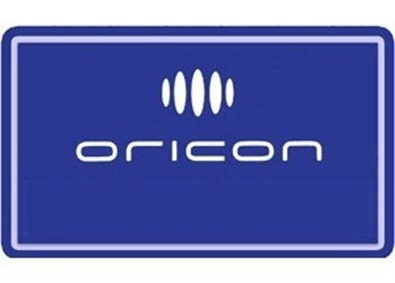 The idols of Nogizaka46 with their 3rd single "Hashire! Bicycle" give the rival of AKB48 their second #1 single – selling over 186,000 copies. The Korean boys of SUPER JUNIOR and their 4th Japanese single "Sexy, Free & Single" make a strong showing in the second spot with over 109,000 copies sold. The third spot on the charts goes to project ACE OF SPADES lead by TAKAHIRO of EXILE with their debut single "WILD TRIBE" selling a good 63,000 copies.
Rounding out the top ten on the singles charts is idol group StylipS and their 3rd single "Choose me Darling" featured as the opening theme for anime Nakaimo – My Sister is Among Them!
The album charts top spot is again AKB48 and their 4th album release "1830m" selling another 64,000 copies. The second spot is AAA and their 7th anniversary album "777 ~ TRIPLE SEVEN ~" selling 54,000 copies – more release details are here.
The complete top 10 single and album charts follow.
Singles for August 20th – 26th
| | | | | |
| --- | --- | --- | --- | --- |
| Rank |   Group/Artist | Single Title | Released | Sold |
| 1 | Nogizaka46 | Hashire! Bicycle | Aug 22nd | 186, 613 |
| 2 | SUPER JUNIOR | Sexy, Free & Single | Aug 22nd | 109,821 |
| 3 | ACE OF SPADES | WILD TRIBE | Aug 22nd | 63,190 |
| 4 | BOYFRIEND | Be my shine ~Kimi wo Hanasanai~ | Aug 22nd | 54,269 |
| 5 | ONE OK ROCK | The Beginning | Aug 22nd | 43,752 |
| 6 | Kis-My-Ft2 | WANNA BEEEE!!! / Shake It Up | Aug 15th | 30,511 |
| 7 | S/mileage | Sukiyo, Jyujyo Hankoki | Aug 22nd | 22,866 |
| 8 | Linked Horizon | Luxendarc Shokiko | Aug 22nd | 20,454 |
| 9 | Various Artists | Uta no Prince-sama IDOL SONG | Aug 22nd | 14,400 |
| 10 | StylipS | Choose me Darling | Aug 22nd | 10,303 |
---
Albums for August 20th – 26th
| | | | | |
| --- | --- | --- | --- | --- |
| Rank |   Group/Artist | Album Title | Released | Sold |
| 1 | AKB48 | 1830m | Aug 15th | 64,111 |
| 2 | AAA | 777 ~ TRIPLE SEVEN ~ | Aug 22nd | 54,040 |
| 3 | Dragon Ash | LOUD & PEACE | Aug 22nd | 30,164 |
| 4 | Sukima Switch | DOUBLES BEST | Aug 22nd | 29,223 |
| 5 | TOKIO | 17 | Aug 22nd | 22,106 |
| 6 | Kuwata | I LOVE You – now & forever – | July 18th | 16,305 |
| 7 | MINMI | MINMI BEST 2002-2012 | Aug 22nd | 15,593 |
| 8 | SMAP  | GIFT of SMAP | Aug 8th | 14,263 |
| 9 | Ayumi Hamasaki | SUMMER BEST | Aug 8th | 13,436 |
| 10 | Che'Nelle | Believe | July 4th | 13,230 |
Source: Oricon