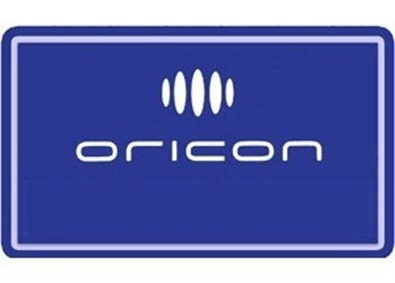 Toping the single charts is NEWS with their double-A side single "WORLD QUEST / Pokopon Pekorya" both songs have tie-ins which helped push its sales over 130,000 copies. Last week's #1 the11th 1+million selling single from AKB48, "Eien Pressure" drops into #2. Korean boy group SHINee hits #3 with "1000 Nen, Zutto Soba ni Ite…" and in the #5 spot is another Korean group U-KISS with "Distance…"
Just out of the top 10 at #11 is idol group 9nine with single "White Wishes" featured as the ending theme for anime My Little Monster (Tonari no Kaibutsu-kun) – selling over 12,000 copies.
Again topping the album charts is EXILE with "Best Hits Love Side / Soul Side" compilation album selling another 98,000 copies. Just back in #2 spot is singer/voice actress Nana Mizuki with her 9th album "ROCKBOUND NEIGHBORS" selling over 96,000 copies. In the #3 spot is Korean Kim Hyun Joong with his first Japanese album "unlimited" and landing in #5 spot is rock band flumpool with their 3rd album "experience".
The complete top 10 single and album charts follow.
Singles for December 10th – 16th
| | | | | |
| --- | --- | --- | --- | --- |
| Rank |   Group/Artist | Single Title | Released | Sold |
| 1 | NEWS | WORLD QUEST / Pokopon Pekorya | Dec 12th | 130,899 |
| 2 | AKB48 | Eien Pressure | Dec 5th | 56,216 |
| 3 | SHINee | 1000 Nen, Zutto Soba ni Ite… | Dec 12th | 40,017 |
| 4 | Lead | Still | Dec 12th | 30,190 |
| 5 | U-KISS | Distance… | Dec 12th | 29,752 |
| 6 | Luna Sea | The End of the Dream / Rouge | Dec 12th | 22,615 |
| 7 | Daichi Miura | Right Now / Voice | Dec 12th | 21,573 |
| 8 | Erina Mano | NEXT MY SELF | Dec 12th | 18,012 |
| 9 | Exile Atsushi | Melrose ~ Aisanai yakusoku ~ | Dec 5th | 15,359 |
| 10 | baroque | Kizuna | Dec 12th | 14,405 |
---
Albums for December 10th – 16th
| | | | | |
| --- | --- | --- | --- | --- |
| Rank |   Group/Artist | Album Title | Released | Sold |
| 1 | Exile | Best Hits Love side/Soul side | Dec 5th | 98, 064 |
| 2 | Nana Mizuki | Rockbound Neighbors  | Dec 12th | 96,661 |
| 3 | Kim Hyun Joong | unlimited | Dec 12th | 71,756 |
| 4 | Ketsumeishi | Ketsunopolis 8 | Dec 12th | 56,179 |
| 5 | flumpool | experience | Dec 12th | 50,746 |
| 6 | Yumi Matsutoya | 40 Shunen Kinen Best Album | Nov 21st | 44,398 |
| 7 | Mr. Children | [(an imitation) blood orange] | Nov 28th | 42,989 |
| 8 | YUI | Green Garden Pop | Dec 5th | 29,342 |
| 9 | YUI | Orange Garden Pop | Dec 5th | 28,817 |
| 10 | Green Day | Torre! | Dec 12th | 19,544 |
Source: Oricon