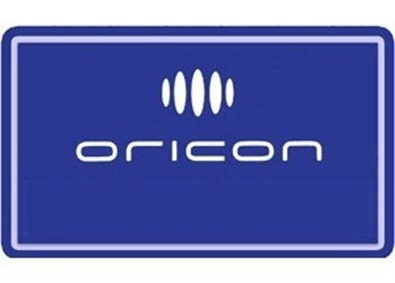 No question this week – AKB48 with their 29th single "Eien Pressure" tops and gives the idol group another record with their 11th single selling over 1million copeis and their 16th #1 single in row. The single sold over 1,073,499 copies. In the second spot is lead vocalist Atsushi of male group EXILE with a solo single "Melrose ~ Aisanai yakusoku ~".
Landing in 6th is the EGOIST unit formed with ryo (supercell) and vocalist chelly with their 3rd single "Namae no Nai Kabutsu" which is featured as the ending theme for anime PSYCHO-PASS.
Topping the album charts is EXILE with "Best Hits Love Side / Soul Side" compilation album selling 382,000 copies. In the second and third spots are YUI with her greatest hits albums "Green Garden Pop" and "Orange Garden Pop" – both selling over 115,000 copies.
The complete top 10 single and album charts follow.
Singles for December 3rd – 9th
| | | | | |
| --- | --- | --- | --- | --- |
| Rank |   Group/Artist | Single Title | Released | Sold |
| 1 | AKB48 | Eien Pressure | Dec 5th | 1,073,499 |
| 2 | Exile Atsushi | Melrose ~ Aisanai yakusoku ~ | Dec 5th | 92,168 |
| 3 | GLAY | Justice [from] Guilty | Dec 5th | 46,031 |
| 4 | GLAY | Unmeiron | Dec 5th | 45,718 |
| 5 | The MONSTERS | MONSTERS | Nov 28th | 22,624 |
| 6 | EGOIST | Namae no Nai Kabutsu | Dec 5th | 21,320 |
| 7 | 2AM | Darenimo watasenai yo | Dec 5th | 19,153 |
| 8 | Various artists | Kuroko's Basketball Character Solo Series 9 | Dec 5th | 14,314 |
| 9 | Root 5 | Shinsei Shinwa / Boku Tokidoki | Dec 5th | 12,309 |
| 10 | Various artists | Kuroko's Basketball Character Solo Series 11 | Dec 5th | 11,128 |
---
Albums for December 3rd – 9th
| | | | | |
| --- | --- | --- | --- | --- |
| Rank |   Group/Artist | Album Title | Released | Sold |
| 1 | Exile | Best Hits Love side/Soul side | Dec 5th | 382,217 |
| 2 | YUI | Green Garden Pop | Dec 5th | 116,712 |
| 3 | YUI | Orange Garden Pop | Dec 5th | 115,943 |
| 4 | Mr. Children | [(an imitation) blood orange] | Nov 28th | 82,272 |
| 5 | Yumi Matsutoya | 40 Shunen Kinen Best Album | Nov 21st | 74,419 |
| 6 | BIGBANG | Special Final in Dome Memorial Collection | Dec 5th | 45,910 |
| 7 | Ayumi Hamasaki | again | Dec 8th | 34,402 |
| 8 | Girls Generation | Girls Generation II ~Girls & Peace~  | Nov 28th | 24,296 |
| 9 | HY | Route29 | Dec 5th | 18,092 |
| 10 | Arashi | Popcorn | Oct 31st | 17,442 |
Source: Oricon