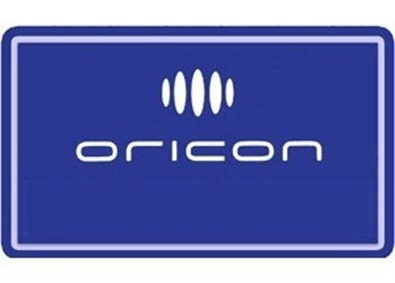 Topping the Oricon charts this week is KANJANI8 credited as Eight Ranger with single "ER" that is featured as theme song for movie "Eight Ranger" which stars all the members of Kanjani8. The single sold over 330,000 copies to easily top the charts. In the second spot is another popular male group – EXILE with their single "BOWS & ARROWS" selling over 95,000 copies.
Making it to the 8th spot is U-KISS with single "Dear My Friend" featured as the ending theme for anime Arashi no Yoru ni.
On the album charts last weeks #1 remains in the top spot – Southern All Stars member Kuwata his solo album of greatest hits "I LOVE YOU -now & forever-" support another 120,000 copies. In the second spot is Yamashita Tomohisa and his album "Ero" selling over 80,000 copies. Landing in the 5th spot is Eri Kitamura with her 1st album "RE; STORY" selling a good 16,000 copies.
The complete top 10 single and album charts follow.
Singles for July 23rd – 29th
| | | | | |
| --- | --- | --- | --- | --- |
| Rank |   Group/Artist | Single Title | Released | Sold |
| 1 | Eight Ranger (KANJANI8) | ER | July 25th | 330,854 |
| 2 | EXILE  | BOWS & ARROWS | July 25th | 95,250 |
| 3 | Mayu Watanabe  | Otona Jelly Beans | July 25th | 87,993 |
| 4 | AAA  | 777 ~We can sing a song~ | July 25th | 35,806 |
| 5 | Various artists | Shining Star All Star CD Prince-sama | July 25th | 35,015 |
| 6 | Berryz Koubou | cha cha SING | July 25th | 29,099 |
| 7 | Kana Nishino | GO FOR IT !! | July 25th | 27,169 |
| 8 | U-KISS  | Dear My Friend | July 25th | 22,503 |
| 9 | Fairies | Tweet Dream / Sparkle | July 25th | 20,981 |
| 10 | NEWS | Chankapana | July 18th | 8,458 |
---
Albums for July 23rd – 29th
| | | | | |
| --- | --- | --- | --- | --- |
| Rank |   Group/Artist | Album Title | Released | Sold |
| 1 | Kuwata | I LOVE You – now & forever – | July 18th | 120,470 |
| 2 | Yamashita Tomohisa  | Ero | July 25th | 80,648 |
| 3 | THE ALFEE | Alfee Get Requests! | July 25th | 22,573 |
| 4 | Che'Nelle | Believe | July 4th | 17,640 |
| 5 | Eri Kitamura  | RE; STORY  | July 25th | 16,747 |
| 6 | Namie Amuro | Uncontrolled | June 27th | 15,977 |
| 7 | SEKAI NO OWARI | ENTERTAINMENT | July 18th | 14,771 |
| 8 | SHU-I | NEXTAGE | July 25th | 12,095 |
| 9 | GILLE | I AM GILLE | July 18th | 10,671 |
| 10 | Slipnot | Hell's Antenna | July 25th | 9,649 |
Source: Oricon