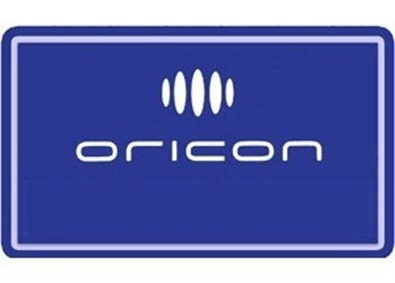 Topping the singles charts this week is Sashihara Rino with her 2nd solo release "Ikujinashi Masquerade" selling over 68,000 copies. Sashihara Rino is now a member of AKB48 sister group HTK48 after she was moved from AKB48 in June due to a mild scandal involving photos released by a former boyfriend. Her popularity is still strong with fans who gave her a #1 single and she is one of the 16 Senbatsu members performing on AKB48's upcoming 28th single "UZA".
Landing in the second spot is KARA and their new Japanese single "Electric Boy" selling a good 57,000 copies. And just out of the top 10 in the 11th spot is Haruka Tomatsu and her single "Q&A Recital!" featured as the opening theme for anime My Little Monster (Tonari no Kaibutsu-kun).
The album charts are dominated by KANJANI8 and their best hits album "8EST" selling a strong 298,000 copies. The album which continues their releases commemorating their 8th anniversary, comes on two CDs and includes their 19 singles through "ER" plus additional tracks including new song "Crouton".
In the 3rd spot is popular voice actress and singer Tamura Yukari with her second compilation album "Everlasting Gift" selling over 27,000 copies. And the 5th spot is occupied by band Acid Black Cherry with their live concert album "Acid Black Cherry TOUR 2012" – they also simultaneously released a DVD with the same performances (#2 over on the DVD/Blu-ray charts).
The complete top 10 single and album charts follow.
Singles for October 15th – 21st
| | | | | |
| --- | --- | --- | --- | --- |
| Rank |   Group/Artist | Single Title | Released | Sold |
| 1 | Sashihara Rino | Ikujinashi Masquerade | Oct 17th | 68,403 |
| 2 | KARA  | Electric Boy | Oct 17th | 57,942 |
| 3 | Various Artists: Halloween Junky Orchestra | Halloween Party | Oct 17th | 56,582 |
| 4 | TOKYO GIRLS' STYLE | Road to Budokan 2012 Bad Flower | Oct 17th | 22,148 |
| 5 | Kyary Pamyu Pamyu | Fashion Monster | Oct 17th | 21,634 |
| 6 | BEAST | Midnight -Hoshi o kazoeru yoru- | Oct 17th | 20,761 |
| 7 | Yoonak (Choshinsei) | WAITING 4 U | Oct 17th | 20,082 |
| 8 | Fukuyama Masaharu | Beautiful life / GAME | Oct 10th | 13,260 |
| 9 | ClariS | Luminous | Oct 10th | 12,998 |
| 10 | The Gospellers | STEP! | Oct 17th | 10,997 |
---
Albums for October 15th – 21st
| | | | | |
| --- | --- | --- | --- | --- |
| Rank |   Group/Artist | Album Title | Released | Sold |
| 1 | KANJANI8  | 8EST | Oct 17th | 298,385 |
| 2 | Tatsuro Yamashita | OPUS All Time Best 1975-2012 | Sept 26th | 31,427 |
| 3 | Tamura Yukari | Everlasting Gift | Oct 17th | 27,572 |
| 4 | Aska | Scramble | Oct 17th | 18,509 |
| 5 | Acid Black Cherry | Acid Black Cherry TOUR 2012 | Oct 17th | 17,421 |
| 6 | Various Artists | The Idolm@ster Anim@tion Master Special 04 | Oct 17th | 13,915 |
| 7 | Kobukuro | All Singles BEST 2 | Sept 5th | 13,384 |
| 8 | Yokoyama Daisuke & Takumi Mitani | NHK Okaasan to Issho Saishin Best Panpapa Pan | Oct 17th | 9,983 |
| 9 | Oku Hanako | BEST My Letters | Oct 17th | 9,599 |
| 10 | Carly Ray Jepsen | Kiss | Sept 19th | 8,827 |
Source: Oricon