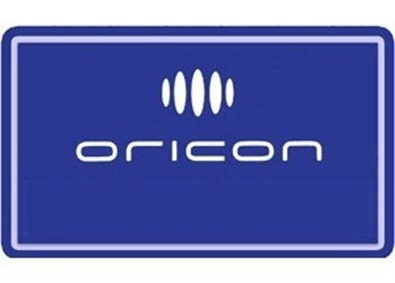 Topping singles charts for May 28th – June 3rd is Not yet with their 4th single "Suika BABY" selling over 125,000 copies. Not yet is a four member sub-group from mega-idol group AKB48 that includes Oshima Yuko who was just won the senbatsu general election and will be the leader for AKB48's upcoming 27th single released in August.
Dropping into the second spot on the charts is AKB48 with their all time best selling single, last week's #1, and selling another 128,000 copies putting the single over 1.7 million, – "Manatsu no Sounds good!". And rounding out the top three and keeping all the top spots in the AKB48 family is another AKB48 subgroup Watarirouka Hashiritai 7 and their single "Shonen yo Uso wo Tsuke!" selling a good 67,000 copies.
Topping the album charts and knocking Mr. Children out of the top spot is Jang Keun Suk and his newest album "Just Crazy" selling 88,000 copies. In second after holding the top spot for three weeks in a row is Mr. Children and their compilation album "Mr. Children 2005-2010 MACRO" selling another 43,000 copies.
The complete top 10 single and album charts follow,
Singles for May 28th – June 3rd
| | | | | |
| --- | --- | --- | --- | --- |
| Rank |   Group/Artist | Single Title | Released | Sold |
| 1 | Not yet | Suika BABY | May 30th | 135,513 |
| 2 | AKB48 | Manatsu no Sounds good! | May 23rd | 128,604 |
| 3 | Watarirouka Hashiritai 7 | Shonen yo Uso wo Tsuke! | May 30th | 67,163 |
| 4 | SEKAI NO OWARI | Nemuri Hime | May 30th | 36,568 |
| 5 | Hirai Ken | Kokuhaku | May 23rd | 26,009 |
| 6 | Sakanaction | Boku to Hana | May 30th | 17,563 |
| 7 | SKE48 | Aishite Love Ru! | May 16th | 17,036 |
| 8 | NYC | Haina! | May 23rd | 14,968 |
| 9 | Various Artists | Yuru Yuri Character songs | May 30th | 13,875 |
| 10 | Kana Nishino | Watashitachi  | May 23rd | 10,190 |
---
Albums for May 28th – June 3rd
| | | | | |
| --- | --- | --- | --- | --- |
| Rank |   Group/Artist | Album Title | Released | Sold |
| 1 | Jang Keun Suk | Just Crazy | May 30th | 88,009 |
| 2 | Mr. Children | Mr. Children 2005-2010 MACRO | May 9th | 43,433 |
| 3 | Hideaki Tokunaga | Vocalist Vintage | May 30th | 41,074 |
| 4 | Mr. Children | Mr. Children 2001-2005 MICRO | May 9th | 37,337 |
| 5 | Yusuke | Ano..Omatsu Ridesukedo | May 30th | 25,603 |
| 6 | Jin | Mekaku City Days | May 30th | 21,726 |
| 7 | Kyary Pamyu Pamyu | Pamyu Pamyu Revolution | May 23rd | 18,589 |
| 8 | Yuzu | YUZU YOU [2006-2011] | April 25th | 15,212 |
| 9 | Elephant Kashimashi | Masterpiece | May 30th | 11,200 |
| 10 | Tsuyoshi Nagabuchi | Stay Alive | May 16th | 6,718 |
Source: Oricon