May 27, 2012
-
Latest Crunchyroll Anime Videos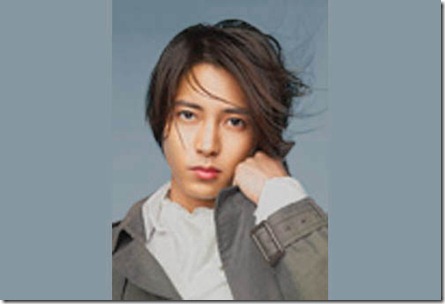 ~ Updated release details posted ~
Yamashita Tomohisa (Yamapi) has announced his new single "LOVE CHASE" which will be released July 4th. The song "LOVE CHASE" is currently featured as the 4th ending theme for ongoing anime Toriko and was produced by MONKEY MAJIK. The single is offered in three editions, two Limited and a Regular CD-only that includes a bonus track written and composed by Yamashita. More release details follow,
Yamashita also well known as Yamapi began as a member of boy idol group NEWS in 2004 and debuted as a solo artists in 2006. He has also appeared in TV series and movies including 2011 "Ashita no Joe". This year he stared in a travel documentary series on NTV following his travels down the historic Route 66 in the USA – "Yamashita Tomohisa Route 66: Tatta Hitori no America". Most recently he stared in TV drama "Saiko no Jinsei" that featured his first single of 2012 "I, TEXAS" (February 29th).
Anime Toriko is set in a world of skilled hunters who supply rare and special beasts as ingredients to restaurants and chefs. Toriko is one of the most skilled hunters and along with inspired but timid chef Komatsu they travel the land. A bit of Iron Chef meets Naruto. The anime premiered April 2011 and has so far run 62 episodes. Streaming outside of Japan at Funimation.com.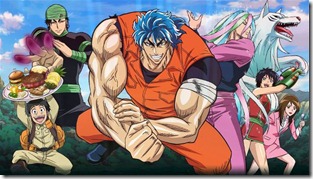 The single "LOVE CHASE" comes in three editions:
– Limited with bonus DVD that includes the music video for the title track.
– Limited with bonus 24-page photo booklet.
– Regular CD-only with bonus track Kimi to Kaze to Mikazuki written and composed by Yamashita Tomohisa
First Press versions on all three add a B2-sized poster (while supplies last).
Cover jackets aren't official yet so check back here at Comtrya Sugoi for updates.
Yamashita Tomohisa – "LOVE CHASE" – release date July 4th 2012
Limited A [CD+DVD] (¥1500)


Limited B Anime [CD] (¥1200)


[CD]
1. LOVE CHASE
2. Inside, Outside
3. LOVE CHASE (off vocal)
4. Inside, Outside (off vocal)
[DVD]
1. LOVE CHASE (music video)
[CD]
1. LOVE CHASE
2. Inside, Outside
3. LOVE CHASE (off vocal)
4. Inside, Outside (off vocal)
Regular [CD] (¥1000)


 
[CD]
1. LOVE CHASE
2. Inside, Outside
3. Kimi to Kaze to Mikazuki
3. LOVE CHASE (off vocal)
4. Inside, Outside (off vocal)
 
Toriko Official website (Toei TV)