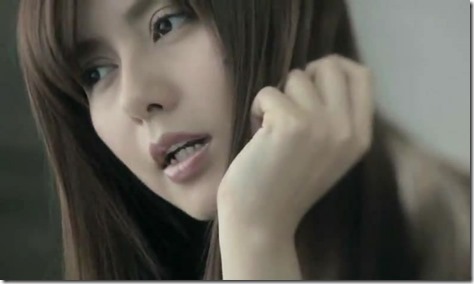 Annabel has added more details for her 7th solo single "Alternative" – jacket covers, full track list, and teaser music video revealed. Her new song is featured as the ending theme for anime Rozen Maiden. Single "Alternative" comes on two editions that release August 7th 2013 – read on for more details and PV.
Singer/songwriter Annabel provides the lyrics on nearly all of her songs and most recently released her 6th solo single "Small WorlDrop" (スモルワールドロップ)(2013.04.24) with tie-in as the opening theme for anime TV series RDG Red Data Girl. She also just announced new original album that will be released independently at the upcoming Comket 2013 Summer. More details at special website (link below).
Anime Rozen Maiden is adapted from manga by Peach-Pit and originally aired 24 episodes over two seasons (2004, 2005) plus two OVA episodes (2006). The new anime is a reboot that's planned to more accurately follow the manga with just about all the original cast returning.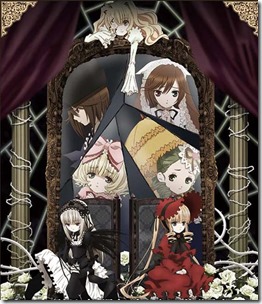 Studio DEEN takes over the animation production and the series began airing in Japan on TBS TV July 4th 2013. Outside of Japan the anime is available on simulcasting site Crunchyroll.com – check our Crunchyroll updates page or hit the link for Rozen Maiden for episodes and related stories.
ALI PROJECT is providing the opening theme with their 22nd single "Watashi no Bara wo Kaminasai" (2013.07.24)(more details). Previously they provided the opening theme songs for the original two seasons and OVA of anime Rozen Maiden.
A special bonus is offered to purchasers of both the OP and ED singles (either editions) at target stores (Animate, Gamers, Sofmap, Toranoana) present two pairs of photos – artists and anime themed.
Annabel will hold a mini-live and handshake launch event for her new single. Tickets are limited to purchasers of the new single via Animate or Gamers stores in Tokyo area,
– August 9th 7:00pm J-SQUARE Shinagawa Tokyo
New single "Alternative" comes on two editions,
– Limited with DVD that includes music video for title track.
– Regular CD-only
Selected stores offer bonus photo while supplies last (Animate, Gamers, Sofmap, Toranoana),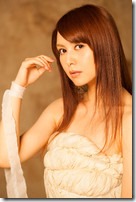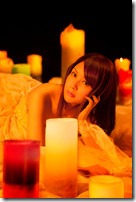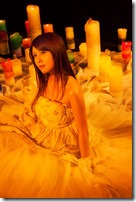 Watch the teaser preview music video for "Alternative" below the release details
Annabel "Alternative" – release date August 7th 2013
Limited [CD+DVD] (¥1800)


Regular [CD] (¥1200)


[CD]
1. Alternative
2. Ao ni Tokeru
3. Alternative (off vocal)
4. Ao ni Tokeru (off vocal)
[DVD]
1. Alternative (music video)
[CD]
1. Alternative
2. Ao ni Tokeru
3. Alternative (off vocal)
4. Ao ni Tokeru (off vocal)