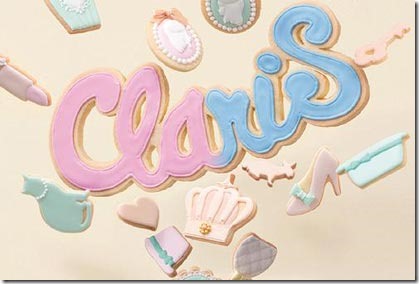 ClariS has updates the details for their new single "reunion" -  cover jackets and full track list are revealed. The duo's 7th single will be featured as the opening theme for anime TV series Ore no Imoto ga Konna ni Kawaii Wake ga Nai (Oreimo) season 2. Single "reunion" is planned to come on three editions and scheduled to be in stores April 17th 2013. Read on for more details.
ClariS's debut single "irony" (2010), written by livetune kz was featured as the first opening theme for anime Oreimo. Additional tie-in with the Oreimo franchise their single "nexus" was used as the theme for a special 9th volume of the Oreimo light novel series.
Their new single "reunion" is also written by livetune kz and new character illustrations for the duo by Oreimo's author Kanzaki Hiro.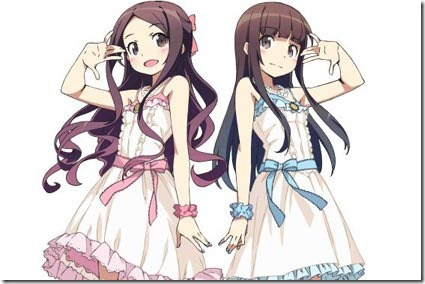 Girls Alice and Clara that form ClariS are about to start their second year of High School and since the group's first single in 2010 have an photo image embargo. The girls are represented by character illustrations keeping their identities protected allowing them to continue a relatively normal school and daily life.
Most recently ClariS released their 6th single "Luminous" featured as the theme song for the anime movie Puella Magi Madoka Magica The Beginning Story (Hajimari no Monogatari). The single hit stores October 10th 2012.
Anime Oreimo is adapted from light novel series Ore no Imoto ga Konna ni Kawaii Wake ga Nai (My little sister can't be this cute) by Kanazaki Hiro and follows the story Kyousuke Kosaka who has a poor relationship and lives in shadow of is younger sister Kirino. Besides being a magazine model, excellent student, and very athletic Kirino also is a hidden otaku (obsessed fan) for anime and erotic adult computer games that feature young girls. Kyoysuku learns of the secret obsession and his efforts to help keep it hidden from their parents and help Kirino connect with similar otaku mends their relationship.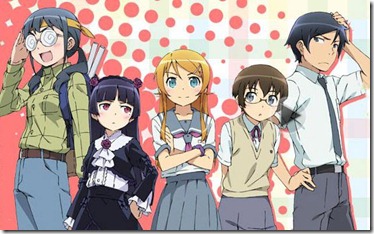 The first season aired starting Fall 2010 and ran 13 episodes plus 3 ONA (web streamed episodes). The second season of Oreimo begins airing April 6th 2013 on Tokyo MX. Aniplex of America has licensed the anime for North America and announced that Crunchyroll will simulcast the series starting April 6th. Be sure to check out our Crunchyroll updates page for all the latest anime episodes from Japan and hit the link for "Oreimo" for episodes and related reports.
Single "reunion" comes on three editions,
– Limited with DVD that includes music video for title track. First Press bonus poster.
– Limited Anime with Oreimo themed cover jacket. First Press bonus poster.
– Regular CD-only. First Press bonus poster.
Enjoy the newest trailer preview for Oreimo which features opening theme "reunion" below the release details.
ClariS – "reunion" – release date April 17th 2013
Limited [CD+DVD] (¥1575)


Limited Pressing anime [CD] (¥1300)


[CD]
1. reunion
2. Tik Tak
3. Mint Gum
4. reunion (off vocal)
[DVD]
1. reunion (music video)
[CD]
1. reunion
2. Tik Tak
3. Mint Gum 
4. reunion (TV size)
Regular [CD] (¥1223)


[CD]
1. reunion
2. Tik Tak
3. Mint Gum
4. reunion (off vocal)