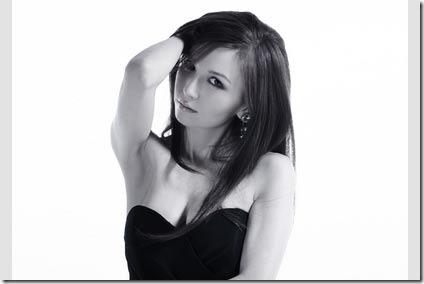 Faylan officially announced her new single that includes BLUE BLAZE featured as opening theme song for upcoming anime BLAZBLUE ALTER MEMORY. The single will also include a second title track (undecided) with tie-in as the theme song for Ragnarok Online: Ragnarok World Championship 2013. Its Faylan's 16th major single and comes on one edition scheduled for release on October 23th 2013. Read on for more details and trailer for anime BLAZBLUE ALTER MEMORY featuring song "BLUE BLAZE".
Faylan recently released her 15th single "wonder fang" with title song featured as the opening theme for the second season of anime TV series Hakkenden: Eight Dogs of the East. The single's coupling track "Blue Sanction" has tie-in as opening theme for PS3 game BLAZBLUE CHRONOPHANTASMA.  Single "wonder fang" hit stores July 24th 2013 (more details).
Anime BLAZBLUE ALTER MEMORY is adapted from popular game franchise BLAZBLUE (2008) with its many sequels and spin-offs. The voice actors from the game including Asami Imai, Kana Ueda, and Tomokazu Sugita reprise their rolls in the anime adaption.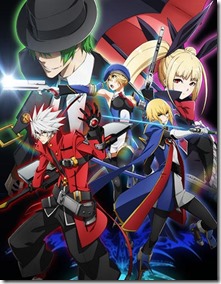 The anime is scheduled to start airing in Japan early October 2013. More details at the official website linked below.
The ending theme for the anime will be provided by Aira Yuuki with her 11th single "REINCARNATION BLUE" (details not officially released yet).
Faylan's 16th single comes on one edition (details subject to change),
– Regular CD-only. First Press version adds card to get special game item (valid through April 30th 2014).
Release details are still early – second title track, full song list, and jacket covers will be updated when announced.
Watch the trailer for anime BLAZBLUE ALTER MEMORY that features opening theme song "BLUE BLAZE"
Faylan "BLUE BLAZE" – release date October 23rd 2013
Regular [CD] (¥1200)


 
[CD]
1. BLUE BLAZE
2. undecided (theme Ragnarok World Championship 2013)
3. BLUE BLAZE (off vocal)
4. undecided (off vocal)