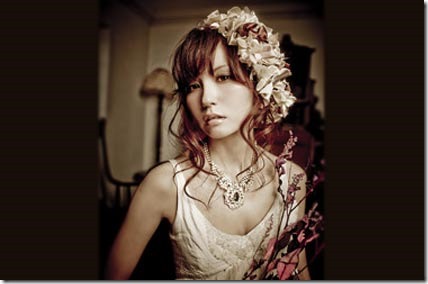 Faylan has a new single coming out "wonder fang" with tie-in as the opening theme for the second season of anime TV series Hakkenden: Eight Dogs of the East. Faylan is also getting ready for her mini-tour "LIVE TOUR 04 -PRISM-" and revealed a video message (below). Her new single "wonder fang" comes on one Regular CD-only edition that hits stores July 24th 2013 – more details follow…
~ updated details ~
Singer/songwriter Faylan also provided the opening theme for the first season of the anime Hakkenden: Eight Dogs of the East with her 14th single "God FATE". She provided the lyrics for both the title and coupling tracks for the single that released January 23rd 2013.
Most recently she released her 3rd album "PRISM" on March 20th 2013. The album includes singles "Realization" (2012.08.08) featured as opening theme for anime Hagure Yusha no Estetica (Estetica), "WHITE justice" (2012.05.23) featured as ending theme for anime Mobile Suit Gundam AGE (release details), and more for 13 total tracks. In connection with the album Faylan is about to launch a mini-tour "LIVE TOUR 04 -PRISM-",
– June 22nd 2013 5:30pm ell.FITS ALL Nagoya
– June 23rd 2013 5:00pm AKASO Umeda, Osaka
– June 29th 2013 5:00pm BLAZE Shinjuku, Tokyo
Anime Hakkenden: Toho Hakken Ibun (Hakkenden: Eight Dogs of the East) is adapted from manga by Abe Miyuki which is based on the classic samurai novel Hakkenden. Abe's manga revises the original for a more female oriented story and adding supernatural elements.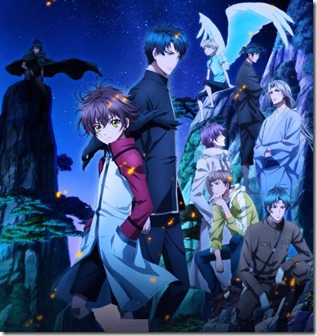 The first season aired 13 episodes beginning January 5th 2013 and the second season begins airing in Japan July 7th 2013 on MBS TV. Outside of Japan [unofficially] it will be streamed on provider Crunchyroll who carried the first season. Check our Crunchyroll updates page for all the latest episodes or hit the link now for links to the first season of "Hakkenden: Eight Dogs of the East" and related posts.
Single "wonder fang" comes on one CD-only edition with 4 tracks planned. Jacket cover and full track list will be updated when announced. Watch the video message from Faylan below the release details.
Faylan "wonder fang" – release date July 24th 2013
Regular [CD] (¥1200)


 
[CD]
1. wonder fang
2. undecided
3. wonder fang (off vocal)
4. undecided (off vocal)
 
Hakkenden: Toho Hakken Ibun Official site