December 26, 2013
-
toyNN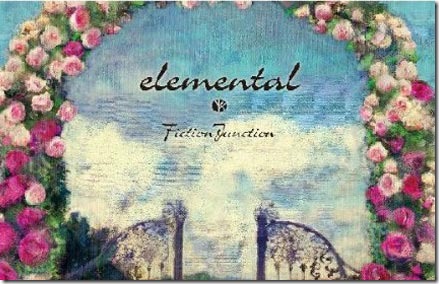 FictionJunction recently revealed more information for new album "elemental" – full track list and jacket cover added. It's the composer Yuki Kajiura lead group's 2nd album with their debut album Everlasting Songs (2009.02.25) releasing nearly 5 years ago. The new album includes all their previously released singles and coupling tracks plus self-cover and new songs for 13 total tracks. Album "elemental" hits stores January 22nd 2014 – the details follow.
FictionJunction is lead by composer Yuki Kajiura with group vocalists Keiko Kubota, Kaori Oda, Wakana Ootaki, Yuriko Kaika and soloist Yuuka Nanri. Yuki Kajiura is talented composer who has provided sound track music for anime since 1996 including Noir, Pandora Hearts, Puella Magi Madoka Magica, and Sword Art Online. Yuki Kajiura has also created several other vocal groups, providing the music, creative talent, and a times also the vocals for See-Saw and Kalafina (members Wakana and Keiko are also part of FictionJunction).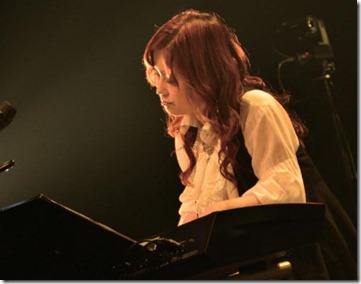 Most recently FictionJunction released double A-side single Distance / eternal blue on August 7th 2012 (more details). Song Distance has tie-up as the ending theme for Mobile Suit Gundam SEED ~HD Remaster~ and song eternal blue is used as theme for 2011 PSP game Senritsu no Stratus.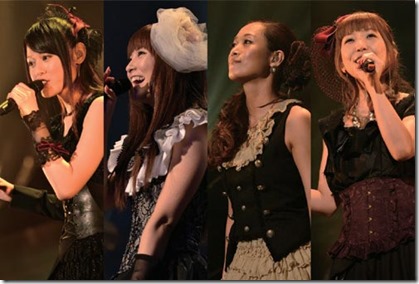 To celebrate the new album a national tour has been announced, Yuki Kajiura LIVE vol. #11/elemental Tour 2014. The tour kicks off with two performances featuring vocalist Yuuka Nanri (more details at official website link below),
"FictionJunction YUUKA 2Days Special"
– Feb. 8th & 9th 2014 Sun Plaza Nakano, Tokyo 
"FictionJunction element Tour 2014 / Yuki Kajiura LIVE vol. #11"
– Feb. 22nd & 23rd 2014 NHK Osaka Hall, Osaka
– March 9th 2014 Sendai Shimin Kaikan Hall, Sendai
– March 16th 2014 Sapporo Cultural Hall, Sapporo
– March 22nd 2014 Sonic City, Omiya
– March 29th 2014 NGK Hall, Nagoya
– April 5th 2014 Fukuoka Convention Center, Fukuoka
– April 20th 2014 NHK Hall, Tokyo
Album "elemental" comes on one CD-only edition. A planned bonus application flyer in connection with the live tour for back-stage access. 
Watch the music videos for stone cold and Toki no Muko Maboroshi no Sora below the release details.
FictionJunction – elemental – release date January 22nd 2014
Regular [CD] (¥2900)

[CD]
1. elemental (new song)

2. storytelling (new song)

3. Hitori Goto
(2011, coupling track)

4. Toki no Muko Maboroshi no Sora
(2010, OP Okami Kakushi)

5. Hitomi no Chikara
(2009, coupling track)

6. storm (self-cover, new)

7. eternal blue
(2012, theme game Senritsu no Stratus)

8. stone cold
(2011, OP Sacred Seven)

9. Nohara
(2010, coupling track) 

10.  Parallel Hearts
(2009, OP Pandora Hearts)

11. Gaika (new song)

12. Yakusoku (self-cover, 2007 coupling song FictionJunction Yuuka)

13. Distance
(2012, ED Mobile Suit Gundam SEED remaster)
FictionJunction / Yuki Kajiura at JVCmusic (FlyingDog)