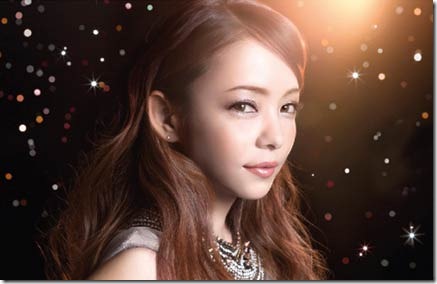 Namie Amuro has announced her first single of 2013, a double a-side release "Big Boys Cry | Beautiful". Both songs and Namie Amuro will be featured in a commercial message campaign for Kose ESPRIQUE beauty products. The single comes on one regular edition and is scheduled to hit stores March 6th 2013. Read on for more release details…
~ updated details ~
Namie Amuro released only one single in 2012 "Go Round | YEAH-OH" which was also featured in ESPRIQUE CM campaign.
She celebrated her 20th anniversary as an artist last year and is getting ready to release a 20th anniversary DVD & Blu-ray featuring performances during her "5 Major Domes Tour 2012 ~ 20th Anniversary Best ~". The release features 30 songs and hits stores February 27th 2013. Promotional video for the release follows below.
New single "Big Boys Cry | Beautiful" is Namie Amuro's 41st and continues a stretch of 6 in a row that are double a-side releases. It features dance track "Big Boys Cry" and ballad track "Beautiful" plus the karaoke versions of both songs.
Namie Amuro – "Big Boys Cry | Beautiful" – release date March 6th 2013
Regular [CD] (¥1050)


 
[CD]
1. Big Boys Cry
2. Beautiful
3. Big Boys Cry (off vocal)
4. Beautiful (off vocal)