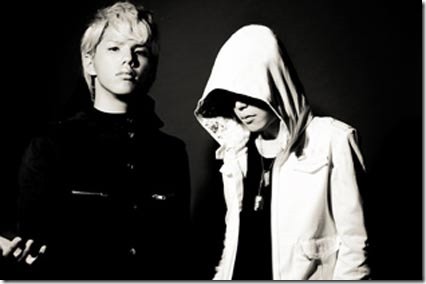 nano has announced her 3rd single "SAVIOR OF SONG" in collaboration with rock band MY FIRST STORY. The title track has tie-in as opening theme song for upcoming anime Aoki Hagane no Arpeggio (Arpeggio of Blue Steel). Single "SAVIOR OF SONG" feat MY FIRST STORY comes on three editions that hit stores October 30th 2013 – read on for more details and anime preview featuring OP theme "SAVIOR OF SONG"…
~ updated details, MV revealed ~
nano is American born singer fluent in both English and Japanese and sings in both languages. She first became popular covering Vocaloid songs with her own English lyrics posted on NicoNico Douga and YouTube. nano released her 2nd single "No pain, No game" (2012.10.10) featured as OP for 2012 anime BTOOM! and her debut single "Now or Never" (2012.05.23) has tie-in as OP for anime Phi Brain: Kami no Puzzle.
nano's upcoming live performances include her 2013 nano 2nd Live 'Color my world' with special guest Hiro from MY FIRST STORY. Special event website has more details (link below),
– August 19th 6:00pm Zepp DiverCity Tokyo
– August 20th 6:00pm Zepp DiverCity Tokyo
– August 22nd 6:00pm Zepp Namba
Anime Argeggio of Blue Steel (Aoki Hagane no Arpeggio) is adapted from manga by creative team Ark Performance. The story is set in an alternate future with earth's oceans controlled by the Fleet of Fog who 17 years earlier defeated humanity when they appeared with naval ships loaded with super weapons. Now, in a world he only knows as dominated by this unknown force, Gunzo Chihaya and his friends gain control of one of their submarines and re-launch it as I-401. Together with his friends and Iona the sub's humanoid physical form AI they challenge the domination of the Fleet of Fog.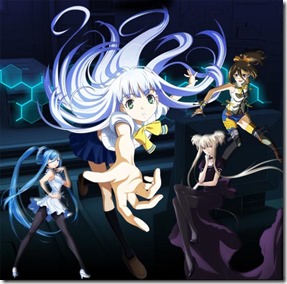 Anime Arpeggio of Blue Steel is scheduled to air in Japan beginning October 2013 on MBS and Tokyo MX. Trailer below.
nano's 3rd single "SAVIOR OF SONG" feat MY FIRST STORY comes on three editions each with different coupling track,
– nano version CD-only with coupling song "Our Story" by Nano.
– MY FIRST STORY version CD-only with coupling song "START OVER" by MY FIRST STORY.
– Arpeggio of Blue Steel version CD-only with coupling song "Silver Sky" anime insert song.
Jacket covers and more information will be updated when announced. Watch the new trailer for anime Arpeggio of Blue Steel featuring the TV-size version of "SAVIOR OF SONG" below the release details.
nano "SAVIOR OF SONG" feat MY FIRST STORY – release date October 30th 2013
nano version [CD] (¥1100)


MY FIRST STORY version [CD] (¥1100)


[CD]
1. SAVIOR OF SONG
2. Our Story
3. SAVIOR OF SONG (off vocal)
4. Our Story (off vocal)
[CD]
1. SAVIOR OF SONG
2. START OVER feat MY FIRST STORY
3. SAVIOR OF SONG (off vocal)
4. START OVER (off vocal)
Arpeggio of Blue Steel version [CD] (¥1100)


 
[CD]
1. SAVIOR OF SONG
2. Silver Sky
3. SAVIOR OF SONG (off vocal)
4. Silver Sky (off vocal)
 
Aoki Hagane no Arpeggio (Arpeggio of Blue Steel) official website
nano 2nd live 'Color my world' website