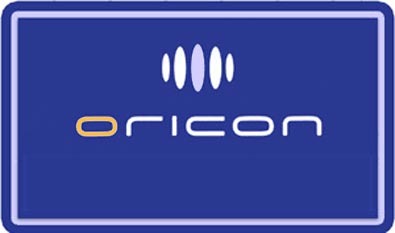 Topping the singles charts this week is SEXY ZONE with their 4th single "Real Sexy! / BAD BOYS" selling over 138,000 copies. It gives the young male vocal group their 4th #1 single out of 4 releases. In the #2 spot is SEKAI NO OWARI with "RPG" selling over 79,000 copies. The single is featured as the theme song for newest anime movie from the Crayon Shin-chan franchise.
Seiyuu group Sphere lands in the #7 spot with single "GENESIS ARIA" featured as the theme song for anime TV series Arata: the Legend. And in the #4 and #9 spots are singles from popular anime Uta no Prince-sama 2000%.  
On top of the album chart is duo Yuzu with their 11th album "LAND" selling over 89,000 copies.
The complete top 10 single and album charts follow.
Singles for April 29th – May 5th
| | | | | |
| --- | --- | --- | --- | --- |
| Rank |   Group/Artist | Single Title | Released | Sold |
| 1 | Sexy Zone | Real Sexy! / BAD BOYS | May 1st | 138,863 |
| 2 | SEKAI NO OWARI | RPG | May 1st | 79,182 |
| 3 | EXILE Atsushi & Nobuyuki Tsujii | Soredemo, ikite Yuku | May 1st | 23,447 |
| 4 | Sho (Shimono Hiro) | Character song (Uta no Prince-sama) | May 1st | 22,193 |
| 5 | KANJANI8 | Hesomagari / Kokonishikanai Keshiki | April 24th | 19,436 |
| 6 | Kyosuke Himuro | North of Eden | May 1st | 18,235 |
| 7 | Sphere | GENESIS ARIA | May 1st | 12,155 |
| 8 | 765 Millionstars!! | THE IDOLM@STER LIVE THE@TER PERFORMANCE 01 'Thank You!' | April 24th | 12,092 |
| 9 | STARISH | Maji LOVE 2000% (Uta no Prince-sama) | April 24th | 11,777 |
| 10 | CreepHyp | Yu, Sansan | May 1st | 10,561 |
---
Albums for April 29th – May 5th
| | | | | |
| --- | --- | --- | --- | --- |
| Rank |   Group/Artist | Album Title | Released | Sold |
| 1 | Yuzu | LAND | May 1st | 89,334 |
| 2 | Hoshino Gen | Stranger | May 1st | 42,881 |
| 3 | Golden Bomber | The Past Masters Vol. 1 | April 24th | 16,819 |
| 4 | E-girls | Lesson 1 | April 17th | 16,748 |
| 5 | Funky Monkey Babys | Funky Monkey Babys LAST BEST | March 27th | 15,223 |
| 6 | Straightener | 21st Century Rock Band | May 1st | 11,411 |
| 7 | NMB48 | Teppen Tottande! | Feb. 27th | 11,003 |
| 8 | Tokyo Symphony: Naoto Otomo | HIROSHIMA Symphony #1 | July 20th 2011 | 8,338 |
| 9 | SHINee | Chapter 2 Why So Serious? (import) | May 3rd | 8,317 |
| 10 | HEY-SMITH | Now Album | May 1st | 7,630 |
Source: Oricon