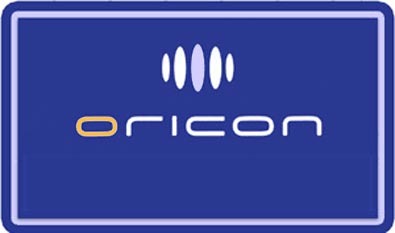 Dominating the singles charts this week is mega idol group AKB48 with their 30th single "So Long !" – selling over 1,035,000 copies. Its their 17th #1 single and sets another sales record with their 12th single (11th in-a-row) selling over one million copies. Another idol group, E-girls lands in the 2nd spot with single "The Never Ending Story" selling 40,000 copies.
Sliding into the 10th spot is ASIAN KUNG-FU GENERATION with their 19th single "Ima wo Ikite".
On top of the album charts is MISIA with her compilation album "Super Best Records ~15th Celebration~" selling over 64,000 copies. Single/voice actress Kana Hanazawa lands in the 6th spot with her first album "claire"
The complete top 10 single and album charts follow.
Singles for February 18th – 24th
| | | | | |
| --- | --- | --- | --- | --- |
| Rank |   Group/Artist | Single Title | Released | Sold |
| 1 | AKB48 | So long ! | Feb 20th | 1,035,989 |
| 2 | E-girls | The Never Ending Story | Feb 20th | 40,055 |
| 3 | MAN WITH A MISSION | Emotions | Feb 20th | 30,392 |
| 4 | Kis-My-Ft2 | My Resistance – Tashikana mono / Unmei Girl | Feb 13th | 27,063 |
| 5 | THE ALFEE | Final Wars! | Feb 20th | 26,365 |
| 6 | KEITA | Slide 'n' Step | Feb 20th | 23,911 |
| 7 | TOKIO | Lyric | Feb 20th | 22,819 |
| 8 | SKE48 | Choko no dorei | Jan 30th | 18,600 |
| 9 | Kiryu | Etsu to Utsu | Feb 20th | 13,149 |
| 10 | ASIAN KUNG-FU GENERATION | Ima wo Ikite | Feb 20th | 13,052 |
---
Albums for February 18th – 24th
| | | | | |
| --- | --- | --- | --- | --- |
| Rank |   Group/Artist | Album Title | Released | Sold |
| 1 | MISIA | Super Best Records ~15th Celebration~ | Feb 20th | 64,679 |
| 2 | V6 | Oh! My! Goodness! | Feb 20th | 53,730 |
| 3 | SUPER☆GIRLS | Celebration | Feb 20th | 25,928 |
| 4 | Brahman | Chou koku | Feb 20th | 22,959 |
| 5 | Various Artists | EXIT TUNES PRESENTS Vocalosensation feat. Hatsune Miku  | Feb 20th | 17,541 |
| 6 | Kana Hanazawa | claire | Feb 20th | 15,190 |
| 7 | Mongol800 | Good Morning Okinawa | Feb 20th | 12,680 |
| 8 | One Direction | Take me Home | Nov 14th 2012 | 12,531 |
| 9 | Atoms For Peace | AMOK | Feb 20th | 10,958 |
| 10 | Touyu | Tokyo Pleasure Ground | Feb 20th | 7,920 |
Source: Oricon