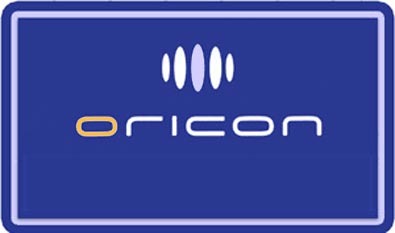 The single charts are topped this week by idol group Nogizaka46 and their 6th single "Girls Rule" selling over 337,000 copies. The group's success continues with their 5th #1 single and best opening week sales by nearly 100,000 over their 5th single. EXILE jumps into the 2nd spot with a huge surge in sales for their previously #1 single released April 3rd "EXILE PRIDE Konna Sekai wo Aisurutame" selling over 157,000 copies for the week and over 740,000 total.
On the album charts its BUMP OF CHICKEN with a pair of greatest hits albums BUMP OF CHICKEN I [1999-2004] and BUMP OF CHICKEN II [2005-2010] selling over 172,000 and 168,000 copies respectively. The double greatest hits albums are definitely a trend with an amazing 3 different groups each having a pair of greatest hits on the album charts this week!
Group B'z continues to chart for the 3rd straight week with their pair of greatest hit albums in the #5 & #6 spots. Popular singer/actor GACKT hits the #8 & #9 spots with his pair of greatest hit albums BEST OF THE BEST vol.1 -MILD- & BEST OF THE BEST vol.1 -WILD-.
Inbetween all of the greatest hits albums is the Nagi Yanagi with her first album "Euaru".
The complete top 10 single and album charts follow.
Singles for July 1st – 7th
| | | | | |
| --- | --- | --- | --- | --- |
| Rank |   Group/Artist | Single Title | Released | Sold |
| 1 | Nogizaka46 | Girls Rule | July 3rd | 337,138 |
| 2 | EXILE | EXILE PRIDE Konna Sekai wo Aisurutame | April 3rd | 157,570 |
| 3 | VAMPS | AHEAD / REPLAY | July 3rd | 50,058 |
| 4 | S/Mileage | Atarashii Watashi ni Nare! / Yattaruchan | June 26th | 26,573 |
| 5 | flumpool | Taisetsuna mono wa kimi igai ni miataranakute / Binetsu Refrain | July 3rd | 25,781 |
| 6 | SPYAIR | Genjyo Destruction | July | 17,770 |
| 7 | Mariya Takeuchi | Dear Angie | July 3rd | 12,697 |
| 8 | Hey! Say! JUMP | Come On A My House | June 26th | 11,996 |
| 9 | EXILE TAKAHIRO | Issen Ichibyo | June 26th | 10,453 |
| 10 | Doll ☆ Elements | Kimi no Heart ni Tokihanatsu! | July 3rd | 9,622 |
---
Albums for July 1st – 7th
| | | | | |
| --- | --- | --- | --- | --- |
| Rank |   Group/Artist | Album Title | Released | Sold |
| 1 | BUMP OF CHICKEN | BUMP OF CHICKEN I [1999-2004] | July 3rd | 172,712 |
| 2 | BUMP OF CHICKEN | BUMP OF CHICKEN II [2005-2010] | July 3rd | 168,262 |
| 3 | Kyary Pamyu Pamyu | Nanda Collection | June 26th | 45,165 |
| 4 | Nagi Yanagi | Euaru | July 3rd | 20,985 |
| 5 | B'z | The Best XXV 1988-1998 | June 12th | 19,156 |
| 6 | B'z | The Best XXV 1999-2012 | June 12th | 18,954 |
| 7 | May J. | Summer Ballad Covers | June 19th | 18,538 |
| 8 | GACKT | BEST OF THE BEST vol.1 -MILD-  | July 3rd | 16,942 |
| 9 | GACKT | BEST OF THE BEST vol.1 -WILD-  | July 3rd | 16,326 |
| 10 | Masashi Sada | Appare ~All Time Best ~ | June 26th | 15,826 |
Source: Oricon