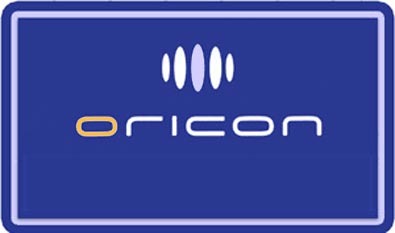 On top of the singles charts this week is SMAP with their 50th single "JOY!!" selling over 327,000 copies. In the #2 spot is very popular Korean singer Kim Hyun Joong with his 3rd Japanese single "TONIGHT" with over 115,000 copies sold. Sliding into the #7 spot is Kana Nishino with her first single of 2013 "Believe".
Just out of the top 10 in #15 is Yoko Hikasa with her 2nd solo single "Owaranai Uta" and #16 is Shoko Nakagawa with single "Zoku Konton".
Topping the album charts is Korean group INFINITE with their first Japanese album "Koi ni Ochiru Toki". Just separated by a few 100 copies in #2 is Momoiro Clover Z with their Best Indies compilation album "Iriguchi no Nai Deguchi". The album had a early release and charted last week or it would have topped this week.
The complete top 10 single and album charts follow.
Singles for June 3rd – 9th
| | | | | |
| --- | --- | --- | --- | --- |
| Rank |   Group/Artist | Single Title | Released | Sold |
| 1 | SMAP | Joy!! | June 5th | 327,505 |
| 2 | Kim Hyun Joong | TONIGHT | June 5th | 115,809 |
| 3 | AKB48 | Sayonara Crawl | May 22nd | 54,666 |
| 4 | Arashi | Endless Game | May 29th | 38,347 |
| 5 | Shiritsu Ebisu Chugaku | Te wo Tsunago | June 5th | 34,163 |
| 6 | Tokyo Girls Style | Unmei / Wonderful Smile | June 5th | 23,869 |
| 7 | Kana Nishino | Believe | June 5th | 22,986 |
| 8 | Cecil (cv: Kosuke Toriumi) | Character song: Uta no Prince-sama 2000% | June 5th | 22,052 |
| 9 | Ikimonogakari | 1 2 3 Koi ga Hajimaru | June 5th | 17,816 |
| 10 | Chotokkyu | Bloody Night | June 5th | 11,831 |
---
Albums for June 3rd – 9th
| | | | | |
| --- | --- | --- | --- | --- |
| Rank |   Group/Artist | Album Title | Released | Sold |
| 1 | Infinite | Koi ni Ochiru Toki | June 5th | 69,647 |
| 2 | Momoiro Clover Z | Iriguchi no Nai Deguchi | June 5th | 69,125 |
| 3 | Chris Hart | Heart Song | June 5th | 14,118 |
| 4 | KEITA | Side by Side | June 5th | 14,056 |
| 5 | Seiko Matsuda | A Girl in the Wonderland | June 5th | 13,954 |
| 6 | Jin (Shizen no Teki P) | Mekaku City Records | May 29th | 13,749 |
| 7 | Funky Monkey Babys | Funky Monkey Babys LAST BEST | March 27th | 12,429 |
| 8 | Various Artists | YURUYURI Series Best Album | June 5th | 11,727 |
| 9 | Takahashi Mariko | Takahashi '40 | June 5th | 11,694 |
| 10 | Beady Eye | Be | June 5th | 11,516 |
Source: Oricon