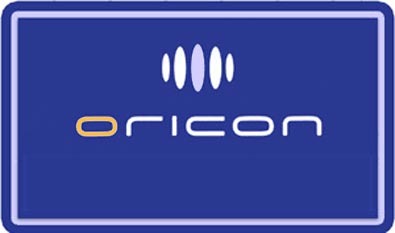 Topping the singles charts this week is the debut single from HKT48 – "Suki! Suki! Skip!" – selling over 250,000 copies. The Fukuoka based sister group of AKB48 formed in 2011 and follows other sister groups SKE48 and NMB48 which previously have released debut singles.
In the #2 spot is Korean girl group T-ARA with their 6th Japanese single "Bunny Style!" and in the #6 spot is Aimer with "RE: I AM EP" with tie-in as theme song for anime OVA Mobile Suit Gundam UC Unicorn episode 6.
On the album charts band BOOWY tops with their great hits album "THE BEST STORY". In the #3 spot is favorite Kalafina with their 4th album "Consolation". In the #10 spot is the anime K-ON! MUSIC HISTORY'S BOX which is a 12-CD 258 song compilation release.
The complete top 10 single and album charts follow.
Singles for March 18th – 24th
| | | | | |
| --- | --- | --- | --- | --- |
| Rank |   Group/Artist | Single Title | Released | Sold |
| 1 | HKT48 | Suki! Suki! Skip! | March 20th | 250,147 |
| 2 | T-ARA | Bunny Style! | March 20th | 56,785 |
| 3 | Kyary Pamyu Pamyu | Ninjyari Bang Bang | March 20th | 26,648 |
| 4 | S/mileage | Tabidachi no haru ga kita | March 20th | 22,560 |
| 5 | Arashi | Calling | Breathless | March 6th | 21,888 |
| 6 | Aimer | RE: I AM EP  | March 20th | 14,544 |
| 7 | Kuwata Keisuke | Yin Yang / Namida wo buttobase! | March 13th | 14,426 |
| 8 | TOKIO | Tegami | March 20th | 14,271 |
| 9 | Nogizaka46 | Kimi no na wa kibo | March 13th | 13,083 |
| 10 | Alice Nine | Daybreak | March 20th | 9,437 |
---
Albums for March 18th – 24th
| | | | | |
| --- | --- | --- | --- | --- |
| Rank |   Group/Artist | Album Title | Released | Sold |
| 1 | BOΦWY | THE BEST "STORY" | March 21st | 38,271 |
| 2 | Sakanaction | sakanaction | March 13th | 27,550 |
| 3 | Kalafina | Consolation | March 20th | 19,578 |
| 4 | Various Artists | Winter Sonata Memorial Album | March 20th | 14,922 |
| 5 | ONE OK ROCK | I x life = | March 6th | 14,135 |
| 6 | Girls Generation (mix) | Best Selection Non-stop Mix | March 20th | 13,238 |
| 7 | Various Artists | DR KAORI x EXILE TRIBE MIX | March 20th | 12,296 |
| 8 | Bon Jovi | What About Now | March 13th | 11,842 |
| 9 | GARNET CROW | Terminus | March 20th | 11,043 |
| 10 | K-ON! Various Artists | K-ON! MUSIC HISTORY'S BOX  | March 20th | 10,266 |
Source: Oricon