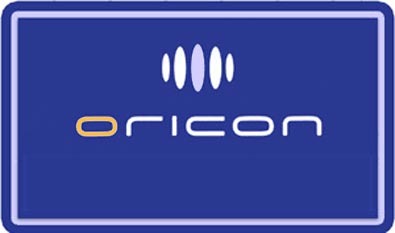 Topping the weekly singles charts is fripSide with opening theme for anime A Certain Scientific Railgun S, "sister's noise". It's the group's first #1 single and 5th single tied to the anime and game franchise. In the 9th spot is singer and voice actress Yoko Hikasa with her debut solo single "Utsukushiki zankoku na sekai" featured as the ending theme for anime Attack on Titan.
The album charts are topped by Kinki Kids member Domoto Tsuyoshi with cover album "Kaba" selling over 77,000 copies.
The complete top 10 single and album charts follow.
Singles for May 6th – 12th
| | | | | |
| --- | --- | --- | --- | --- |
| Rank |   Group/Artist | Single Title | Released | Sold |
| 1 | fripSide | sister's noise | May 8th | 27,275 |
| 2 | Hijirigawa Masato (cv: Kenichi Suzumura) | Uta no Prince-sama 2000% character single | May 8th | 22,152 |
| 3 | Bakusute Sotokanda Icchome | Byte Fighter | May 8th | 19,463 |
| 4 | Hoshino Gen | GAG | May 8th | 19,198 |
| 5 | Tomomi Kasai | Mine | May 8th | 18,550 |
| 6 | Yui Ogura | Baby Sweet Berry Love | May 8th | 14,872 |
| 7 | SEKAI NO OWARI | RPG | May 1st | 13,171 |
| 8 | Sexy Zone | Real Sexy! / BAD BOYS | May 1st | 12,840 |
| 9 | Yoko Hikasa | Utsukushiki zankoku na sekai | May 8th | 9.021 |
| 10 | EXILE Atsushi & Nobuyuki Tsujii | Soredemo, ikite Yuku | May 1st | 7,880 |
---
Albums for May 6th – 12th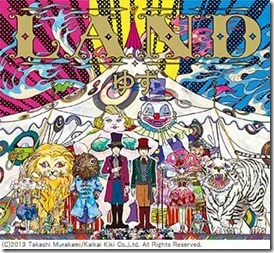 | | | | | |
| --- | --- | --- | --- | --- |
| Rank |   Group/Artist | Album Title | Released | Sold |
| 1 | Domoto Tsuyoshi | Kaba | May 8th | 77,440 |
| 2 | Yuzu | LAND | May 1st | 28,487 |
| 3 | Ayaka Hirahara | 10th anniversary singles collection | May 8th | 10,822 |
| 4 | Hoshino Gen | Stranger | May 1st | 10,715 |
| 5 | E-girls | Lesson 1 | April 17th | 9,910 |
| 6 | Funky Monkey Babys | Funky Monkey Babys LAST BEST | March 27th | 9,661 |
| 7 | StarS | StarS | May 8th | 6,888 |
| 8 | SHINee | Chapter 2 Why So Serious? (import) | May 3rd | 6,837 |
| 9 | Golden Bomber | The Past Masters Vol. 1 | April 24th | 6,562 |
| 10 | Masayuki Suzuki | Open Sesame | May 8th | 5,196 |
Source: Oricon