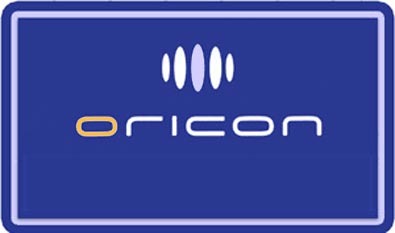 On top of the singles charts are the boys of Kis-My-Ft2 with their 9th #1 and 9th single SNOW DOME no Yakusoku /  Luv Sick selling over 268,000 copies. Climbing into the #4 spot is idol group Afilia Saga with single S.M.L featured as the OP for anime My mental choices are completely interfering with my school romantic comedy. And a bit further down is pop diva Koda Kumi in the #9 spot with her 56th single Dreaming Now!.
A number of other anime tie-up single releases are just out of the top 10 – In the #18 spot is OLDCODEX's 8th single Walk featured as the ED for anime Kuroko's Basketball. Voice actress and singer Yui Horie gets into the #19 spot with 16th single Golden Time that includes the OP and ED (Sweet & Sweet CHERRY) for anime GOLDEN TIME. Aoi Eir with her 5th single Sirius lands in the #21 spot. The song is featured as the opening theme for anime KILL la KILL.
Topping the album charts is the first album from Generations from EXILE TRIBE, GENERATIONS selling over 48,000 copies.
Read on for the complete top 10 singles and album charts follow.
Singles for November 11th – 17th 2013
| | | | | |
| --- | --- | --- | --- | --- |
| Rank |   Group/Artist | Single Title | Released | Sold |
| 1 | Kis-My-Ft2 | SNOW DOME no Yakusoku / Luv Sick | Nov 13th | 268,382 |
| 2 | NMB48 | Kamonegikkusu | Oct 2nd | 57,133 |
| 3 | Yuzu | Ame Nochi Hareruya / Mamotte Agetai | Nov 13th | 29,960 |
| 4 | Afilia Saga | S.M.L. | Nov 13th | 28,796 |
| 5 | CODE-V | Ima, Tsutaetaikoto | Nov 13th | 27,257 |
| 6 | IDOLING!!! | Shout!!! | Nov 13th | 26,194 |
| 7 | THE ALFEE | GLORIOUS | Nov 13th | 22,785 |
| 8 | Chotokkyu | Kiss me Baby | Nov 13th | 21,822 |
| 9 | Koda Kumi | Dreaming Now! | Nov 13th | 21,135 |
| 10 | B.A.P. | ONE SHOT | Nov 13th | 18,084 |
| 18 | OLDCODEX | Walk | Nov 13th | 11,675 |
| 19 | Yui Horie | Golden Time | Nov 13th | 11,559 |
| 21 | Aoi Eir | Sirius | Nov 13th | 10,345 |
---
Albums for November 11th – 17th 2013
| | | | | |
| --- | --- | --- | --- | --- |
| Rank |   Group/Artist | Album Title | Released | Sold |
| 1 | Generations from EXILE TRIBE | GENERATIONS | Nov 13th | 48,598 |
| 2 | Lady GAGA | Pop Art | Nov 6th | 27,837 |
| 3 | The Beatles | On Air Live At The BBC Vol. Two | Nov 11th | 25,779 |
| 4 | Avril Lavigne | Avril Lavigne | Nov 6th | 24,330 |
| 5 | Shiina Ringo | Ukina | Nov 13th | 21,365 |
| 6 | Shiina Ringo | Mitsugetsu Shou | Nov 13th | 14,946 |
| 7 | Pay money To my Pain | gene | Nov 13th | 13,647 |
| 8 | Arashi | LOVE | Oct 23rd | 10,203 |
| 9 | Paul McCartney | NEW | Oct 14th | 9,063 |
| 10 | Kimura Kaela | ROCK | Oct 30th | 8,162 |
Previous Oricon Charts
Source: Oricon