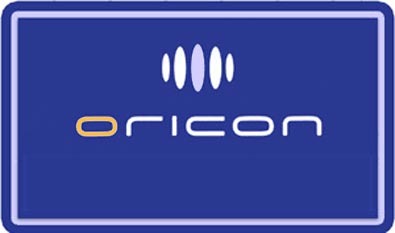 Topping the single charts with their 15th 1 million+ selling single is idol group AKB48 and their 33rd single Heart Electric selling over 1,200,000 copies. The single features founding member Kojima Haruna (25) with her first center position on a single.
In the #3 spot is ClariS with their 8th single Colorful selling a good 39,000 copies. The single is featured as the theme song for anime movie Puella Magi Madoka Magica Rebellion. In the #10 spot is nano with SAVIOR OF SONG feat MY FIRST STORY featured as the opening theme for anime Arpeggio of Blue Steel.
And just out of the top 10 in the #11 spot is Minori Chihara with her 18th single Kyokai no Kanata featured as the opening theme for anime Beyond the Boundary (Kyokai no Kanata).
Staying on top of the album charts is male vocal group Arashi with their 12th album LOVE selling another 61,000 copies and giving them a two week total over 731,000 sold. In the #2 is anisong favorite LiSA with her 2nd album LANDSPACE.
Read on for the complete top 10 singles and album charts follow.
Singles for October 28th – November 3rd 2013
| | | | | |
| --- | --- | --- | --- | --- |
| Rank |   Group/Artist | Single Title | Released | Sold |
| 1 | AKB48  | Heart Electric | Oct 30th | 1,203,586 |
| 2 | J Soul Brothers from EXILE TRIBE | Winter's Tale | Oct 30th | 67,939 |
| 3 | ClariS | Colorful | Oct 30th | 39,446 |
| 4 | w-inds | A Little Bit | Oct 30th | 35,391 |
| 5 | Team Shachihoko | Ai no Chikyuu Sai | Oct 30th | 27,269 |
| 6 | TOKIO | Honto ne Tokio / Future | Oct 30th | 17,846 |
| 7 | Nana Mizuki x T.M.Revolution | Kakumei Dualism | Oct 23rd | 15,863 |
| 8 | Kinki Kids | Mada Namida ni Naranai Kanashimi ga / Koi wa Nioeto Chirinuruwo | Oct 23rd | 15,449 |
| 9 | Silent Siren | I x U | Oct 30th | 12,120 |
| 10 | nano  | SAVIOR OF SONG feat MY FIRST STORY  | Oct 30th | 10,376 |
---
Albums for October 28th – November 3rd 2013
| | | | | |
| --- | --- | --- | --- | --- |
| Rank |   Group/Artist | Album Title | Released | Sold |
| 1 | Arashi | LOVE | Oct 23rd | 61,577 |
| 2 | LiSA | LANDSPACE | Oct 30th | 17,371 |
| 3 | KANA-BOON | DOPPEL | Oct 30th | 15,967 |
| 4 | Kim Jae Jung | Vol. 1 WWW (Korean import) | Oct 30th | 14,930 |
| 5 | Various Artists | Idolmaster Millon Live! Theater Performance 07 | Oct 30th | 11,592 |
| 6 | Kazuyoshi Saito | Saito | Oct 23rd | 9,372 |
| 7 | KANJANI8 | JUKE BOX | Oct 16th | 9,263 |
| 8 | Superfly | Superfly BEST | Sept 25th | 9,206 |
| 9 | Imai Miki | Dialogue | Oct 30th | 9,089 |
| 10 | Katy Perry | Prism | Oct 23rd | 8,917 |
Previous Oricon Charts
Source: Oricon