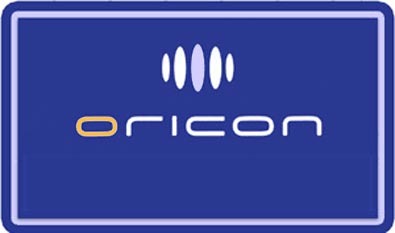 The first chart of the New Year is usually a bit odd as there aren't many releases the previous week. One new release tops the singles charts – Golden Bomber's 13th single "Dance My Generation" with a good any week 124,000 copies sold. It's the first #1 charting single from the visual kei theatrical rock band.
The album charts are basically unchanged from last week with the third album release from Sandaime J Soul Brothers – "MIRACLE" – again topping. The album released early and topped the charts last week giving the popular male group their first #1 selling album.
The complete top 10 single and album charts follow.
Singles for December 31st 2012 – January 6th 2013
| | | | | |
| --- | --- | --- | --- | --- |
| Rank |   Group/Artist | Single Title | Released | Sold |
| 1 | Golden Bomber | Dance My Generation | Jan 1st 2013 | 124,827 |
| 2 | AKB48 | Eien Pressure | Dec 5th | 10,156 |
| 3 | Nogizaka46 | Seifuku no Mannequin | Dec 19th | 10,039 |
| 4 | Golden Bomber | Memeshikute | Oct 21st 2009 | 8,490 |
| 5 | UVERworld | REVERSI | Dec 26th | 7,555 |
| 6 | Momoiro Clover Z | Saraba, Itoshiki Kanashimitachi yo | Nov 21st | 5,697 |
| 7 | Tomomi Kasai | Masaka | Dec 26th | 5,228 |
| 8 | AKB48 | UZA | Oct 31st | 5,048 |
| 9 | V6 | ROCK YOUR SOUL | Dec 26th | 4,571 |
| 10 | NMB48 | Kenji Kitagawa | Nov 7th | 4,215 |
---
Albums for December 31st 2012 – January 6th 2013
| | | | | |
| --- | --- | --- | --- | --- |
| Rank |   Group/Artist | Album Title | Released | Sold |
| 1 | J Soul Brothers | MIRACLE | Jan 1st 2013 | 57,978 |
| 2 | Exile | Best Hits Love side/Soul side | Dec 5th | 38,805 |
| 3 | FUNKY MONKEY BABYS | Funky Monkey Babys 5 | Dec 26th | 30,784 |
| 4 | Ikimonogakari | Balladon | Dec 19th | 27,303 |
| 5 | Yumi Matsutoya | 40 Shunen Kinen Best Album | Nov 21st | 21,496 |
| 6 | Mr. Children | [(an imitation) blood orange] | Nov 28th | 16,926 |
| 7 | YUI | Green Garden Pop | Dec 5th | 11,770 |
| 8 | YUI | Orange Garden Pop | Dec 5th | 11,168 |
| 10 | Various Artists | DJ KAORI'S Party Mix IV | Dec 19th | 10,593 |
| 10 | Arashi | Popcorn | Oct 31st | 10,162 |
Source: Oricon