February 19, 2013
-
toyNN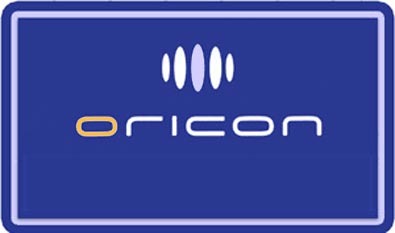 On top the singles charts this week is boy group Kis-My-Ft2 with their 6th single "My Resistance – Tashikana mono / Unmei Girl". Title song "My Resistance – Tashikana mono" has tie-up as theme for TV series "Nobunaga no Chef" that stars member Tamamori Yuta. The single sold over 316,000 copies and continues the group's prefect streak of #1 singles.
In the #4 spot is Korean group U-KISS with their 6th Japanese single "ALONE" selling over 27,000 copies.
Topping the album charts is Korean group 2PM with album "LEGEND of 2PM" with over 50,000 copies sold. Dropping into the #2 spot is last weeks #1 Ayumi Hamasaki with her 14th album "LOVE again".
Out of the top 10 in the #15 spot is Mami Kawada with her compilation album "BEST -BIRTH-".
The complete top-10 single and album charts follow.
Singles for February 11th – 17th
| | | | | |
| --- | --- | --- | --- | --- |
| Rank |   Group/Artist | Single Title | Released | Sold |
| 1 | Kis-My-Ft2 | My Resistance – Tashikana mono / Unmei Girl | Feb 13th | 316,313 |
| 2 | Kiyoshi Hikawa | Shigure nominato | Feb 13th | 45,751 |
| 3 | IDOLING!!! | Sakura Thank You | Feb 13th | 37,456 |
| 4 | U-KISS | ALONE | Feb 13th | 27,596 |
| 5 | SKE48 | Choko no dorei | Jan 30th | 19,580 |
| 6 | PASSPO | Sakura Komachi | Feb 13th | 15,531 |
| 7 | Yuki Kashiwagi | Shortcake | Feb 6th | 11,772 |
| 8 | KAT-TUN | EXPOSE | Feb 6th | 10,998 |
| 9 | YGA | Kimi to deaete yokatta! | Feb 13th | 10,827 |
| 10 | earthmind | ENERGY | Feb 13th | 9,131 |
---
Albums for February 11th – 17th
| | | | | |
| --- | --- | --- | --- | --- |
| Rank |   Group/Artist | Album Title | Released | Sold |
| 1 | 2PM | LEGEND of 2PM | Feb 13th | 50,838 |
| 2 | Ayumi Hamasaki | LOVE again | Feb 8th | 15,564 |
| 3 | DEEP | DEEP BEST | Feb 13th | 14,616 |
| 4 | One Direction | Take me Home | Nov 14th 2012 | 14,388 |
| 5 | Sonar pocket | Sonarpokeizumu 4 | Feb 6th | 12,502 |
| 6 | Base Ball Bear | Band B no Best | Feb 13th | 11,375 |
| 7 | Bruno Mars | Unorthodox Jukebox | Dec 12th 2012 | 9,411 |
| 8 | Mika Nakashima | REAL | Jan 30th | 8,092 |
| 9 | Various Artists | 2013 Grammy Nominees | Jan 30th | 8,071 |
| 10 | Mongol800 | 800BEST | Jan 23rd | 7,804 |
Source: Oricon