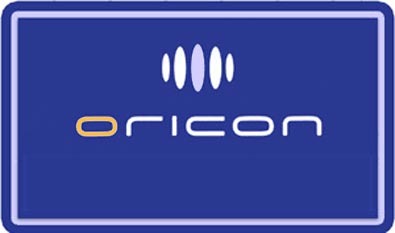 On top of the singles charts is Kinki Kids with their 33rd single Mada Namida ni Naranai Kanashimi ga / Koi wa Nioeto Chirinuruwo selling over 178,000 copies. In the #2 spot is the special duo of Nana Mizuki x T.M.Revolution with their 2nd single Kakumei Dualism selling over 80,000 copies. The single is featured as the second opening theme for anime Valvrave the Liberator.
Climbing back onto the singles charts in #3 spot is EXILE with single EXILE PRIDE ~ Konna Sekai wo Aisuru Tame ~ selling another 52,000 copies. The single released back on April, 3rd 2013 and is the featured song for their ongoing 2013 major venue tour. The single's been in and out of the chart top 10 for the past 31 weeks with over 1 million sales to-date.
Easily topping the album charts is male vocal group Arashi with their 12th album LOVE selling a very strong 670,000 copies. In the #2 & #3 spots are a double release from Kazuyoshi Saito, his 16th album Saito and 17th album Kazuyoshi.
Read on for the complete top 10 singles and album charts follow.
Singles for October 21st – 27th 2013
| | | | | |
| --- | --- | --- | --- | --- |
| Rank |   Group/Artist | Single Title | Released | Sold |
| 1 | Kinki Kids | Mada Namida ni Naranai Kanashimi ga / Koi wa Nioeto Chirinuruwo | Oct 23rd | 178,348 |
| 2 | Nana Mizuki x T.M.Revolution  | Kakumei Dualism | Oct 23rd | 80,775 |
| 3 | EXILE  | EXILE PRIDE ~ Konna Sekai wo Aisuru Tame ~ | April 3rd | 52,579 |
| 4 | Kana Nishino | Sayonara | Oct 23rd | 22,820 |
| 5 | Suzuko Mimori | Yuniba Page | Oct 23rd | 12,047 |
| 6 | RADWIMPS | Go gatsu no Hae / Last Virgin | Oct 16th | 10,816 |
| 7 | 2PM | Winter Games | Oct 16th | 10,478 |
| 8 | Tokyo Cheer Party | Iijan! | Oct 23rd | 8,887 |
| 9 | Halloween Junky Orchestra | HALLOWEEN PARTY | Oct 16th | 8,706 |
| 10 | Quruli | Remember Me | Oct 27th | 7,342 |
---
Albums for October 21st – 27th 2013
| | | | | |
| --- | --- | --- | --- | --- |
| Rank |   Group/Artist | Album Title | Released | Sold |
| 1 | Arashi | LOVE | Oct 23rd | 670,288 |
| 2 | Kazuyoshi Saito  | Saito | Oct 23rd | 32,441 |
| 3 | Kazuyoshi Saito | Kazuyoshi | Oct 23rd | 28,752 |
| 4 | KANJANI8 | JUKE BOX | Oct 16th | 25,669 |
| 5 | SiM | PANDORA | Oct 23rd | 22,443 |
| 6 | May J. | Love Ballad | Oct 23rd | 18,773 |
| 7 | Various Artists | Idolmaster 765pro Allstars Greatest Best! Sweet & Smile! | Oct 23rd | 16,714 |
| 8 | the GazettE | Beautiful Deformity | Oct 23rd | 16,459 |
| 9 | Il Divo | A Musical Affair | Oct 23rd | 16,072 |
| 10 | Katy Perry | Prism | Oct 23rd | 14,596 |
Previous Oricon Charts
Source: Oricon