December 31, 2013
-
toyNN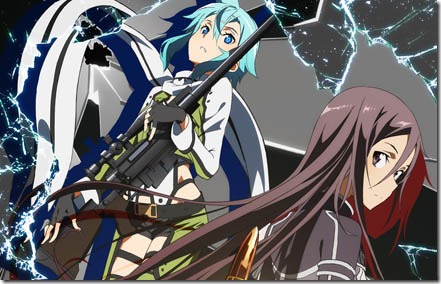 Sword Art Online II Phantom Bullet anime adaption has been announced for sometime this year. As fans are busy watching the Sword Art Online EXTRA EDITION 2-hour special free episode the key visual and teaser video featuring Shingo Adachi's character design were unveiled. The official website has also been updated (link below). Sword Art Online II key visual and video follow.
The second Sword Art Online (SAO II) anime adaption of Reki Kawahara light novels (illustrated by abec) will start with novels 5 & 6 set in the Gun Gale Online game world where guns are the main focus. In the novels the game becomes highly competitive bringing in professionals who can earn money that can be exchanged for real world currency. No official start date announced yet for the anime but the original SAO began during the summer season (July) and given the timing there is a good chance SAO II will begin in July 2014. Teaser video below.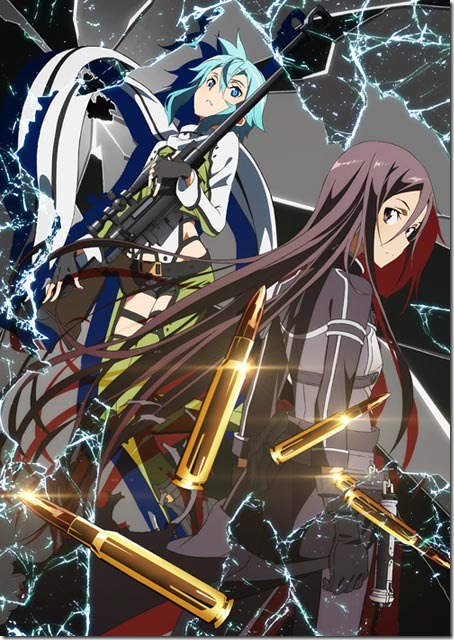 The first anime adaption of Sword Art Online (SAO) from light novels by Reki Kawahara who also provided the novels for Accel World followed the story of ordinary game players who have become trapped inside an online virtual reality game. Dying in the game means death in real-life also so they all must fight to end the game and free themselves. After defeating the game in season one, season two continued in a new online game as Kirito used his special skills to free imprisoned Asuna.
Both seasons of SAO are available at online streaming provided Crunchyroll. The special Sword Art Online EXTRA EDITION episode online at Crunchyroll starting December 31st 2013 8:00AM PST for North and South America, England, and other English-speaking countries. Check our Crunchyroll updates page or hit the link for Sword Art Online for episode links and related stories.
Sword Art Online Phantom Bullet
Sword Art Online (USA)